October 8, 2016 – With the controversy over Republican presidential candidate Donald Trump's 2005 comments about women dominating the headlines, it didn't take long for a Colorado whiskey distiller to take a stance of its own.
"Grab Whiskey, not P#$$y" was the tweet on Deerhammer Distilling Company's official Twitter account Saturday afternoon, along with a similar post on the distillery's Facebook page.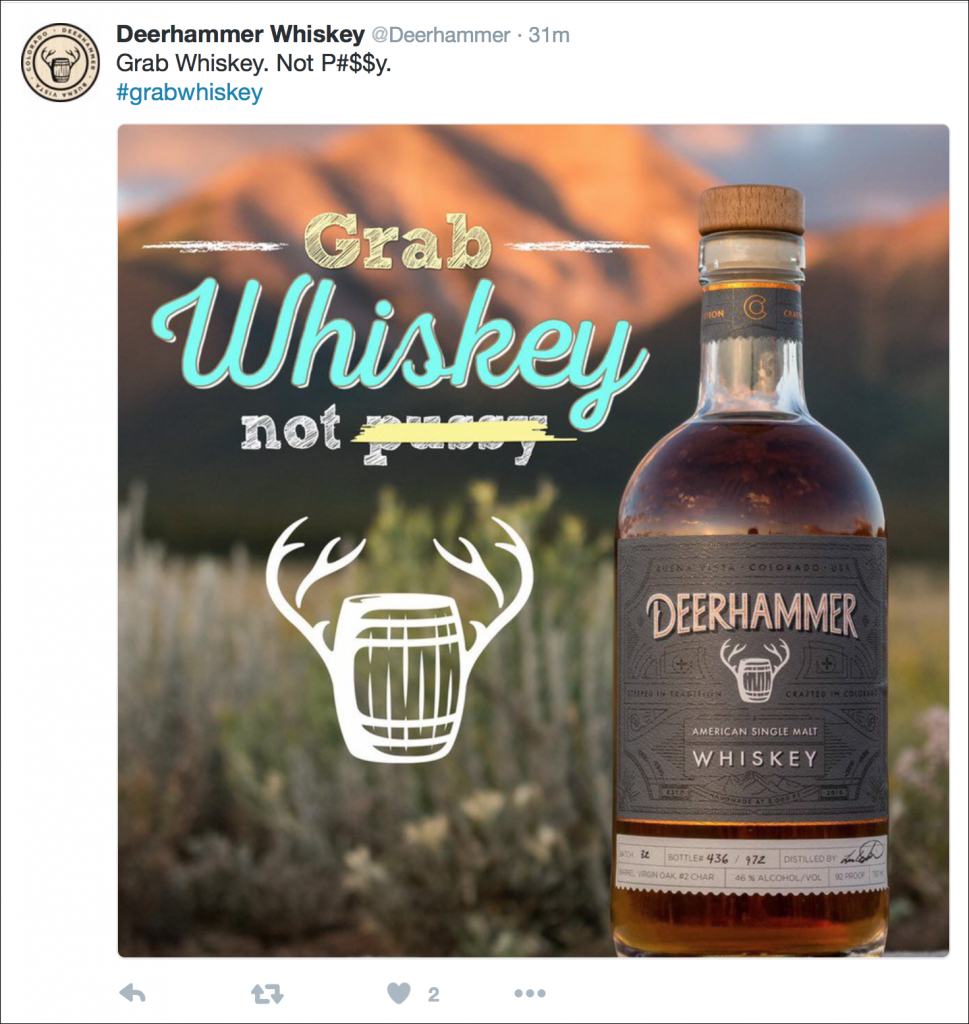 "We try not to get too political at Deerhammer, but sometimes things like this present themselves," Deerhammer co-founder and head distiller Lenny Eckstein said in a telephone interview. "Deerhammer tends to think of itself as a somewhat edgy brand…tricky thing to balance sometimes between being edgy and being who you are and being the right thing to all the people, but sometimes we've just gotta do what comes naturally," he said.
The distillery opened in 2011 in Buena Vista, Colorado, and produces single malt whiskey along with unaged "white" whiskey, brandy, and gin. Deerhammer is located in a relatively conservative area of Colorado, but Eckstein is hoping that his neighbors won't be offended. "I think most folks have a pretty good sense of humor, and when it comes to whiskey, they know how to put aside those things and take it for what it is," he said.
So far, the reaction has been limited, with one Facebook user posting a simple comment: "Lenny for President 2016".
This story will be updated as necessary.
Links: Deerhammer Distilling