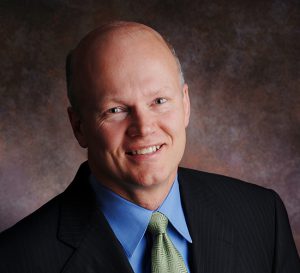 June 11, 2016 – Imagine the outcry in France if politicians served a California sparkling wine instead of Champagne at official events? While Canadian Whisky supporters aren't taking to the streets and building barricades in Ottawa yet, there is growing criticism as the new Speaker of Canada's House of Commons continues the tradition of picking a "Speaker's Selection" Scotch Whisky for use at official events. Nova Scotia MP Geoff Regan has picked a 12-year-old Aberlour single malt for use as official gifts and to be served at Parliamentary events.
"It's really kind of a tone-deaf message that he's giving here," says Davin de Kergommeaux of CanadianWhisky.org, founder of the Canadian Whisky Awards and author of the book Canadian Whisky: A Portable Expert. "The message it sends is that Canadian Whisky is not as good as Scotch, and this of course just isn't true. We have whiskies here readily available that are every bit as good as the very best Scotch whiskies and the very best Bourbon whiskies."
Regan's director of communications, Heather Bradley, noted in an email that the Aberlour was selected in a blind tasting conducted in January during the Speaker's Burns Supper honoring the Scottish poet Robert Burns. According to Bradley, Regan insisted on including Canadian whiskies in the tasting, and said "he is proud of the many excellent Canadian products." However, Bradley declined to disclose which whiskies were included in the tasting. The selection was also dependent on a supplier's ability to meet specific requirements for "relabeling, quantity and the ability to enter into a legal agreement," and Bradley said not all of the producers invited to participate in the selection process were able to comply with the requirements.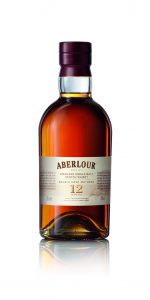 The "Speaker's Selection" Scotch carries a special label and is available to Members of Parliament for use as gifts and to be served at official events. According to Bradley, Members pay $75 Canadian ($58.65 USD) per bottle, and the revenue from those sales covers the cost of the program. De Kergommeaux takes issue with that, noting that each Member has a government-funded budget for official expenses that can be used for "Speaker's Selection" purchases – meaning Canadian taxpayers are footing the bill. It should be noted that Members are not getting the specially-labeled bottles at a discount, since the Liquor Control Board of Ontario's web site lists Aberlour 12 at a retail price of $64.95 ($50.80 USD).
The tradition of a "Speaker's Selection" Scotch began in Ottawa in 2003, when former Speaker Peter Milliken decided to follow the lead of the United Kingdom's Parliament, where the House of Commons has had a "Speaker's Scotch" for many years. Milliken picked single malts from Talisker and Dalwhinnie, while his successor, Andrew Scheer, picked a single malt from Glenmorangie. In an email, Bradley noted that Scotch Whisky has a role in Canada's history as well, and that the country also celebrates Robert Burns' birthday. Regan's home of Nova Scotia was originally settled by Scottish emigrants, and the province's name is translated as "New Scotland." Ironically, Nova Scotia is also the home of Glenora Distillers, which was the first Canadian distillery to produce single malt whisky on a regular basis starting more than 25 years ago.
"Why does it have to be a single malt whisky anyway," de Kergommeaux said in a telephone interview. "There are so many great Canadian whiskies…it doesn't have to be a single malt, although if they want a single malt, there are at least five distilleries here with single malts that are worth considering." The possibilities span all of Canada, from Glenora in Nova Scotia to Yukon Spirits in Whitehorse, Yukon Territory.
While de Kergommeaux objects to the Speaker's selection, he does respect the Speaker's taste. "That Aberlour he picked is a favorite of mine…but it shouldn't be representing Canada. A Canadian Whisky should be representing Canada."
Editor's note: WhiskyCast's Mark Gillespie serves on the Canadian Whisky Awards judging panel.
Links: Canadian Whisky | Aberlour