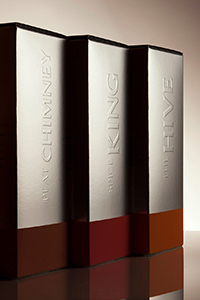 May 11, 2015 – With the debate over the merits of age statements sparking division among whisky lovers, two Scotch Whisky producers took different positions on the issue today. Independent bottler and blender Wemyss Malts announced plans to "evolve" its range of blended malts to include higher bottling strengths and no chill-filtering, but without age statements going forward. On the other side, Burn Stewart Distillers announced new 18-year-old versions of both its Deanston and Ledaig single malts – also without chill-filtering. The process, which strips away some of the fatty molecules in whiskies through filtering just before bottling, produces whiskies that are consistently clear on retail shelves but is also criticized by connoisseurs for stripping away some of the whisky's flavors.
Wemyss Malts cited a "global shortage of aged Scotch whisky" as the reason for discontinuing its 8-year-old versions of Peat Chimney, The Hive, and Spice King blended malts. The 12-year-old versions of all three whiskies will continue to be available on a limited basis. In a news release, Wemyss Malts founder William Wemyss cited the success of the company's Velvet Fig blended malt, which was introduced last year with no age statement, a 46% ABV bottling strength, and no chill-filtering. "Velvet Fig was our first blended malt foray into higher strength and non chill-filtered bottlings and the reception from our customers was extremely positive," he said. "Consequently, we felt that the time was right to move our core expressions of The Hive, Spice King and Peat Chimney in the same direction."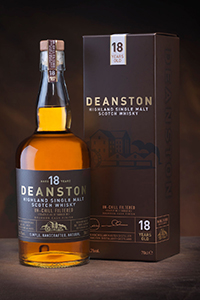 Burn Stewart plans to make the new 18-year-old Ledaig and Deanston expressions part of each distillery's permanent range. Ledaig is the name for the peated whiskies from the company's Tobermory Distillery on the Isle of Mull, and the move follows last week's release of a 42-year-old Ledaig single malt distilled in 1972.  Both whiskies are bottled at 46.3% ABV, and will be available in the UK, Europe, North America, and Asia. The Deanston 18 carries a recommended retail price of £80 ($124 USD), while the Ledaig 18's recommended retail price is £85 ($132).
Links: Wemyss Malts | Ledaig | Deanston