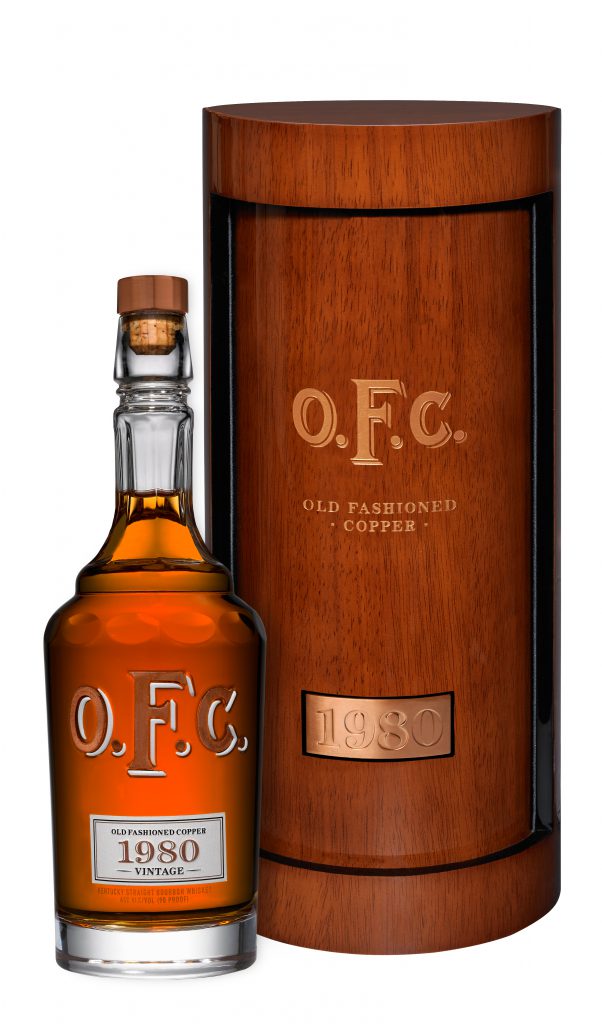 September 22, 2016 – While Buffalo Trace Distillery's name dates back only to the late 1990's, the distillery itself has a history going back to 1786. Though the distillery has had many names over the years, it was best known as the O.F.C. Distillery (for Old, Fire, and Copper) when it was owned by the legendary Col. E.H. Taylor, Jr., who gave the distillery that name in 1870.  Now, the Sazerac-owned distillery plans to release a series of vintage Bourbons under the O.F.C. label for retail sale starting in 2017. However, the name has been updated slightly to "Old Fashioned Copper", though the whiskies will be bottled in a replica of an original O.F.C. decanter from the early 1900's.
However, the first 200 bottles of O.F.C.'s whiskies will be given away this fall – not to the public, but to charities that will be able to auction the bottles to raise money for their programs. The initial release will include 100 bottles from 1980, 50 bottles from 1982, and 50 bottles from 1983. Registered charitable organizations can apply online to be considered for the program, and will have until March 1, 2017 to auction their bottle.
This is the second time Sazerac and Buffalo Trace have conducted a charitable program with rare whiskies. The Millennium Barrel project in 2011 raised more than $150,000 for charities through auctions of the 174 bottles that came from the final barrel of Bourbon filled on December 31, 1999 before the turn of the century.
Links: O.F.C. Vintages | Buffalo Trace