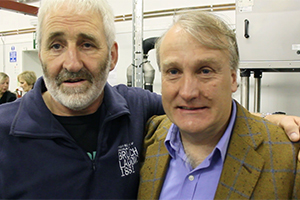 June 25, 2014 – Longtime Bruichladdich Distillery general manager Duncan McGillivray will call it a career on Friday after more than 40 years with the Islay distillery. In a blog posting on the Bruichladdich web site, CEO Simon Coughlin called  McGillivray's contributions a key chapter in Bruichladdich's history.
"Duncan's experience and quiet determination have been a central pillar in the renaissance of Bruichladdich. His ability to innovate and improvise in the face of seemingly impossible engineering challenges, combined with an extraordinary work ethic, have been an inspiration to us all from the beginning. We could not have done it without him."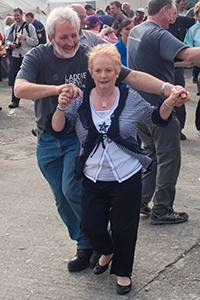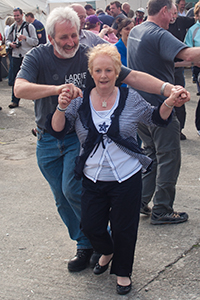 Duncan joined Bruichladdich on May 20, 1974 as an apprentice stillman, and was named Head Brewer in 1978. He was on hand as distillery manager when the former owners closed it in 1994, and helped bring it back to life when Mark Reynier and Simon Coughlin's group of investors purchased the distillery and reopened it in 2001. While Jim McEwen has been the face of Bruichladdich as Production Manager and chief whisky maker, Duncan kept the distillery running behind the scenes — on what the distillery acknowledges was "a shoestring with mostly second-hand equipment."
Duncan will retire in nearby Port Charlotte to spend time with his wife Susan and his grandchildren, though he's likely to show up at the distillery occasionally as Coughlin's team hopes to be able to call on him for "consulting" as needed.
Listen to Mark Gillespie's interview with Duncan on June 26, 2014:
On behalf of the entire WhiskyCast community, we wish Duncan a happy retirement and express our gratitude for his many contributions to the whisky community.
Editor's note: This story was updated on June 27 to include audio from our interview with Duncan McGillivray. 
Links: Bruichladdich