Stories
Whisky is a passion to explore. From the history of the spirit to the evolution of the industry, the story of whisky helps fuel that passion. Often, it's easy to forget that whisky is also a global multibillion dollar industry. The stories of whisky — from news and new releases to in-depth inquires and what goes on behind the label — blend together to help us appreciate the spirit of whisky.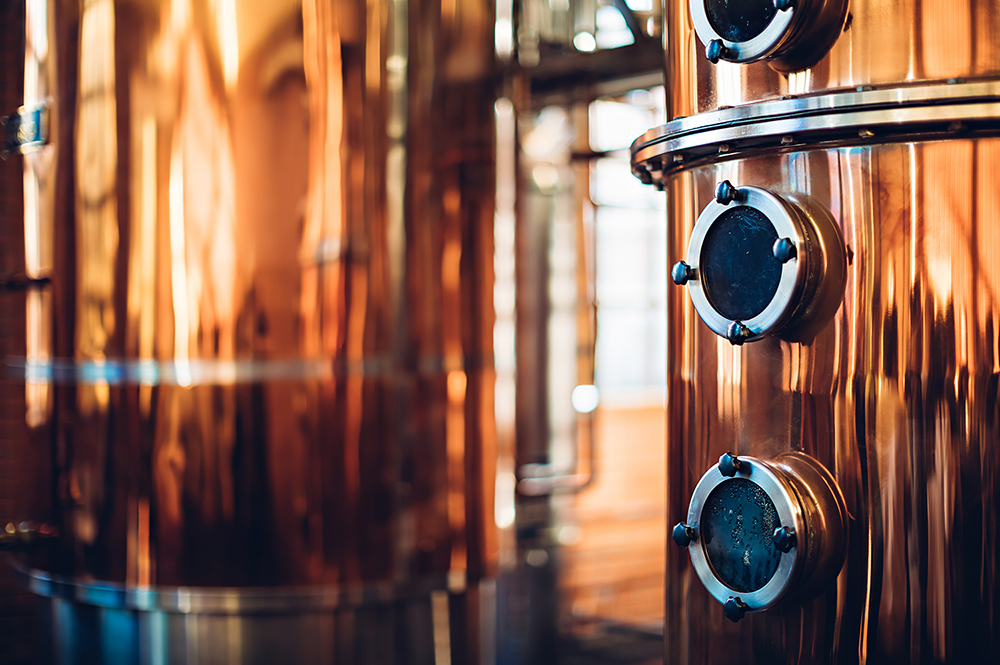 Bruichladdich "Won't Break Any Laws" With Transparency Plan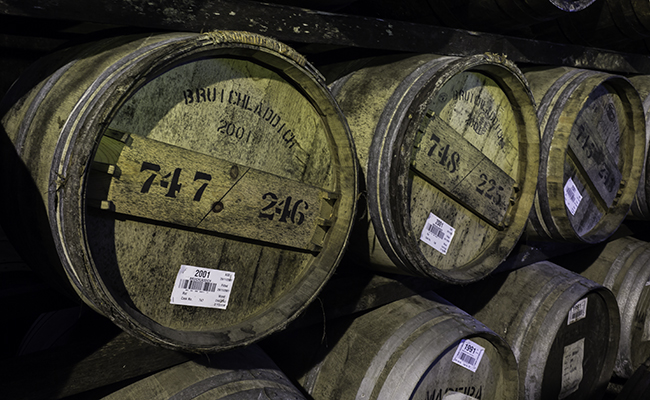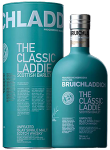 March 2, 2016 – Bruichladdich is moving forward with plans to start offering detailed information on the casks that go into each batch of its "Classic Laddie" single malt as early as next month. However, the Rémy Cointreau-owned Islay distillery is moving gingerly through a minefield of UK and European Union regulations that limit the transparency whisky makers can provide about the ages of casks used in their products. The transparency plan was announced last month, a day after Compass Box launched an online petition drive aimed at changing those regulations, and will be limited to the distillery's most widely-distributed whisky, the no-age-statement "Classic Laddie".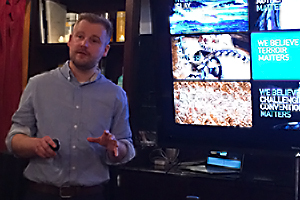 "We don't want to break any laws, we don't want to do the wrong thing here, so we have to be careful," Bruichladdich head distiller Adam Hannett said during an interview before a tasting for writers Tuesday night in New York City. "We're having the right conversations with the right people to make sure that we're not saying the wrong things," he said. Current UK and European Union laws ban makers of whisky and other aged spirits from disclosing any age-related information in their packaging and marketing materials other than the age of the youngest whisky used in a product. However, Bruichladdich's current plan is to give buyers of the "Classic Laddie" the ability to enter the unique batch code printed on each bottle on the distillery's web site and receive complete information on the ages and types of casks used in that batch. According to Hannett, the most recent batch of the "Classic Laddie" includes casks from 2007 going back to 2004, mostly ex-Bourbon casks with some ex-Sherry and wine casks, and a combination of organic and non-organic Scottish barley.
"It's not our intention to advertise this at all…it's almost a Freedom of Information kind of request…if you want to know what's in that bottle and you bought a bottle, you will be able to find out and I think that's a very reasonable thing," Hannett said. "If it was food and you wanted to know what was in the ingredients you were eating, nobody would tell you 'I'm not going to explain what's in that meal', would they?"
Listen to Mark Gillespie's interview with Adam Hannett:

However, even making the information only available to buyers with access to a specific batch code may violate the legal restrictions. Scotch Whisky Association chief executive David Frost told ScotchWhisky.com Tuesday that he's recommended Bruichladdich clear its plan with the UK's HM Revenue & Customs agency before moving forward. The agency is responsible for enforcing violations of the UK's Scotch Whisky Act of 2009 and relevant European Union regulations that include the restrictions on age disclosures. Bruichladdich is not a member of the SWA, and has had a number of disputes with the trade organization in the past. Compass Box is also not a member of the SWA, though Hannett said there was no coordination between the two companies before their respective announcements last month. Bruichladdich CEO Simon Coughlin said in a blog post on the distillery's web site Tuesday that plans to give consumers access to the batch code database had been in the works for some time, and called the timing of the announcements "serendipitous."
"We've never been afraid to stand up for what we believe in…that's what we do and why we make the whisky the way we do," Hannett said. "If people want to know what's in there, we want to tell people what we're doing." However, that transparency will not extend to at least one Bruichladdich no-age-statement expression, the revered Black Art single malt created by Hannett's predecessor, the now-retired Jim McEwan. McEwan and Hannett are reportedly the only two people who know exactly what vintage casks have been used in the first four batches of Black Art, and Hannett plans to continue that practice when his first batch of Black Art is released – likely sometime in 2017.
"I would love to tell you, but I don't want to have to murder you afterwards," he laughed.
Links: Bruichladdich | Compass Box | Scotch Whisky Association