Stories
Whisky is a passion to explore. From the history of the spirit to the evolution of the industry, the story of whisky helps fuel that passion. Often, it's easy to forget that whisky is also a global multibillion dollar industry. The stories of whisky — from news and new releases to in-depth inquires and what goes on behind the label — blend together to help us appreciate the spirit of whisky.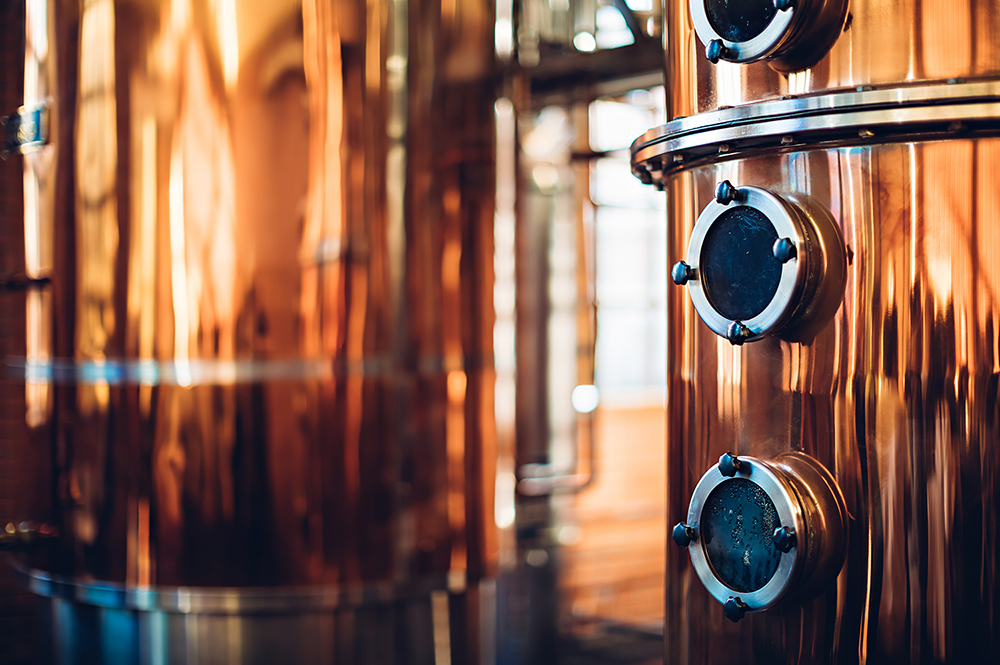 Bourbons, Tennessee Whiskeys Help Push 2013 US Spirits Exports To New Record
February 4, 2014 – Global demand for Bourbon and Tennesee Whiskey helped push US spirits exports to a new record during 2013, with total projected exports of more than $1.52 billion dollars, according to a report released today in New York City by the Distilled Spirits Council of the United States. The report is based on US Commerce Department export data, and shows overall US whisky exports broke the billion-dollar mark for the first time with a 5% increase over 2012 on total export sales of $1.1 billion.
"It's not the biggest industry in the United States, but it's nice to see that we're catching up with the other exports," DISCUS Chief Executive Officer Adm. Peter Cressy told reporters and analysts in a briefing at the New York Yacht Club. In addition, distilled spirits sales continued to grow in the domestic market, with a market share of 34.7% — up from 34.3% in 2012 and a total of 6% since 2000. Key factors in the growth on both fronts are being seen as product innovation, the whisky renaissance, and a growing middle class worldwide, according to Christine LoCascio, DISCUS Senior Vice President for International Trade. "There is a genuine affection for 'Brand America' as a symbol of quality and taste."
The industry trend toward premiumization is also receiving credit for the growth in US spirit sales, along with new trade agreements that have opened up emerging markets and lowered spirits tariffs in other markets. Whiskies account for 70% of US spirits exports, and Canada remains the largest export market with projected sales of $212.1 million in 2013. The UK, Australia, Germany, and France round out the top five export markets, followed by Japan, Spain, The Netherlands, Mexico, and Italy. Six of the top ten export markets are members of the European Union, and DISCUS officials noted that US spirits exports to the EU have tripled since tariffs were eliminated on distilled spirits in 1994. The EU accounts for 45% of all US spirits exports.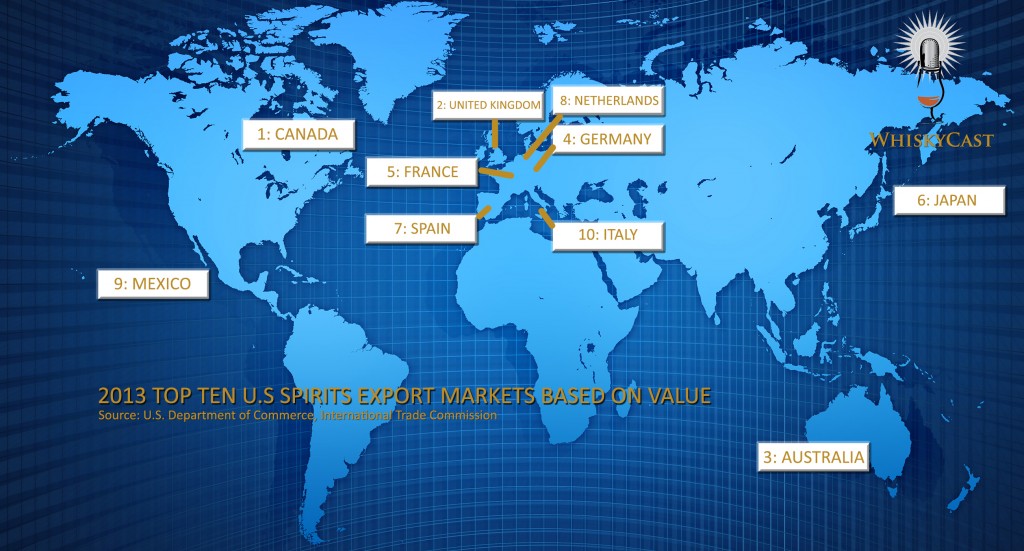 On the domestic front, whisky sales jumped 6.2% during 2013, with sales of more than 52 million 9-liter cases during the year, and accounts for 80% of the industry's volume growth. Irish Whiskey led the percentage increases again in 2013 with 17.5 growth over 2012,  blended whiskey sales rose 14.3%, Single Malt Scotch sales gained 11.6%, and combined sales of Bourbons and Tennessee Whiskeys were up 6.8%. Falling below the average were Canadian Whisky sales (still up 2.9%), and Blended Scotch Whisky sales (up 2%). It should be noted that Blended Scotch sales amounted to 7.8 million cases in 2013, compared to 1.8 million cases of Single Malt Scotch whiskies.
DISCUS executives also cited the trend in many states to remove Prohibition-era restrictions on liquor sales, along with the rapid growth in craft distillers. 82 distillers have joined the organization as "Small Distiller Affiliate Members", and there are now more than 400 licensed craft distillers in the US.
The entire DISCUS briefing can be heard here: