September 18, 2016 – As the 25th Kentucky Bourbon Festival winds down in Bardstown, Kentucky,  the town that calls itself the "Bourbon Capital of the World" is now producing more whiskey than it has in many years. Bardstown's third distillery began production for the first time this week as the stills at the Bardstown Bourbon Company came to life for the first time, and a fourth distillery is slated to open by the end of 2017. Those distilleries will join Sazerac's 1792 Barton Distillery and the Willett Distillery, which began producing whiskey in Bardstown in 2012.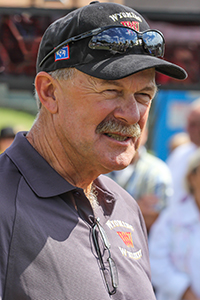 "Yesterday, we actually did our first distillation…the first product came over the tailboxes and into the tank, and it's sitting waiting to be barreled now," Bardstown Bourbon Company master distiller Steve Nally said Friday in a telephone interview. The Bourbon Hall of Fame inductee and former master distiller at Maker's Mark and Wyoming Whiskey had been preparing for that day for nearly two years since the project was announced. Rough weather in 2014 delayed construction crews from pouring the foundation and slab for the $25 million dollar distillery, and work has only been completed so far on the production side of the building. The opening of a visitors center and special events facility has been pushed back to the end of this year.
While most of the distillery's production capacity of 25,000 barrels per year will be used for its own whiskies, the new distillery was designed to be able to provide bulk whiskey to "custom production" customers. Nally says demand for bulk whiskey has been so strong that plans are in the works for an expansion that could begin as early as next year and add an additional 10,000 barrels of capacity. "We've just had phone call after phone call…of course, some of them are people that we don't think that's our cup of tea, so to speak – it's somebody that's wanting to start up a new product," Nally said. "Everybody that we're taking on is somebody that's got a product or a distillery where they need more production or they have been getting from the bigger guys and, well, they're being cut off."
With global demand for Bourbon at unprecedented levels, many of Kentucky's large distilleries have been cutting back on contract production. Donn Lux, the chief executive officer of St. Louis-based Luxco, realized a couple of years ago that his company would soon face that problem in sourcing whiskey for its Rebel Yell, Ezra Brooks, Blood Oath, and other whiskey brands. Last year, Luxco announced plans to build its own Bourbon distillery in Bardstown.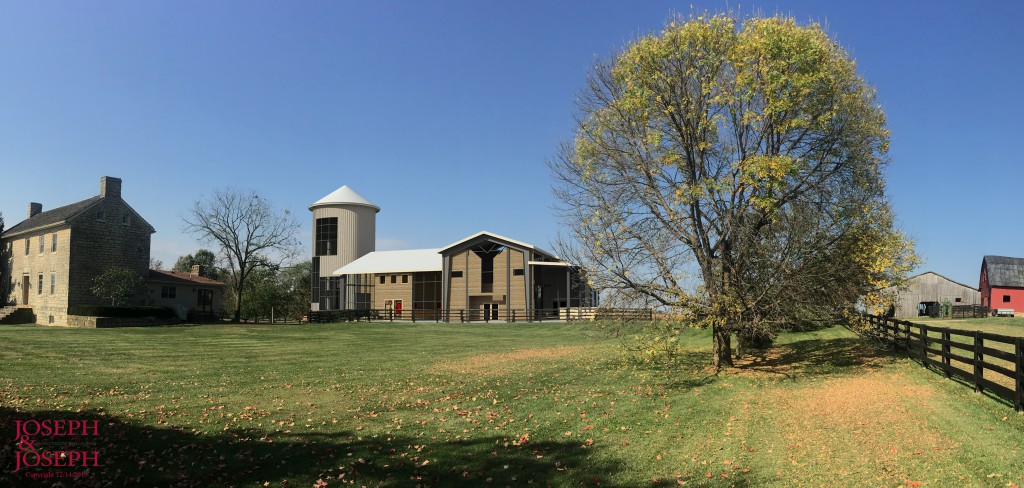 "We make no bones about it…we buy our whiskey from Jim Beam, we have some old Diageo whiskey, and of course, we make the majority of our whiskey at Heaven Hill," Lux said in a telephone interview. "We were in discussions with the people who are making it for us to say 'these are our projections', and they were saying 'I'm not so sure we can make you that much whiskey' – and so we started looking at sites." Lux confirmed that the privately-held company looked at sites in Indiana and Missouri before settling on Kentucky, where the state offers distillers tax credits for construction projects that can be applied against their corporate income taxes. While Luxco has not announced how much it is investing in the distillery, filings with Kentucky's economic development agencies indicate a projected budget of between $25 and $30 million.
Listen to Mark Gillespie's interview with Donn Lux: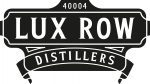 Luxco held a ceremony during the Bourbon Festival to unveil the name (Lux Row Distillers) and logo for the distillery. As with the Bardstown Bourbon Company, poor weather this summer has delayed much of the work at the site. The foundation and slab are scheduled to be poured in the coming weeks, and Lux expects the distillery to open by the end of 2017. At full production, Lux Row will provide all of the company's projected demand for maturing whiskey stocks by the end of 2018, with its current supply of sourced whiskey to meet demand until the Lux Row whiskey is ready for bottling. 
Lux Row will be the first distillery for Luxco, which has always sourced spirits for its brands from other companies, and Lux describes it as a transformational step for the company. "While we've built a wonderful business, we've never distilled anything on our own. We have a very close relationship with our tequila producer in Mexico, but at the end of the day, it's his agave and his distillery…so this is very exciting for us," he said.
Could there be a fifth distillery in Bardstown's future? The site of the old Heaven Hill Distillery has never been re-developed since the 1996 fire. Heaven Hill moved all of its distilling to Louisville's Bernheim Distillery after buying the facility in 1999, while maturation, blending, and bottling are all done at the company's campus in Bardstown. Company executives have never ruled out a return to distilling in Bardstown, though their focus in recent years has been on expanding capacity at Bernheim.
Links: Bardstown Bourbon Company | Lux Row Distillers | Heaven Hill