Stories
Whisky is a passion to explore. From the history of the spirit to the evolution of the industry, the story of whisky helps fuel that passion. Often, it's easy to forget that whisky is also a global multibillion dollar industry. The stories of whisky — from news and new releases to in-depth inquires and what goes on behind the label — blend together to help us appreciate the spirit of whisky.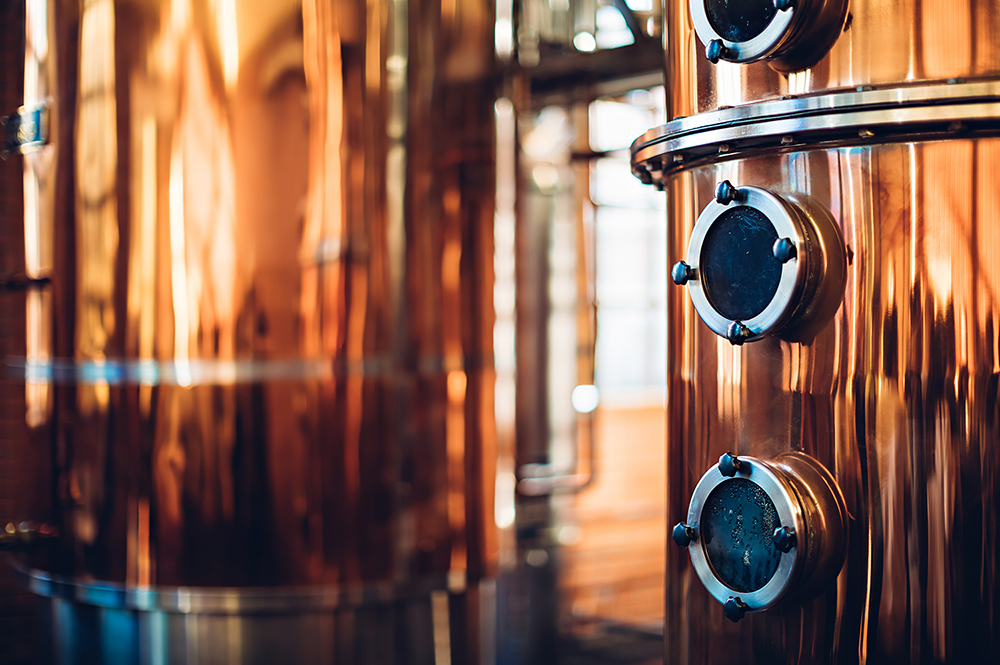 Beam Suntory's Bauder: Bourbon Boom Just Beginning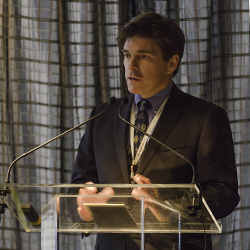 March 1, 2015 – For Bourbon lovers, it seems like the "Bourbon Boom" has been going on forever. Not true, according to Chris Bauder, general manager of Whiskies and Cognacs for Beam Suntory. During his keynote address at last Tuesday's Whiskies & Spirits Conference in New York City, Bauder pointed out that US whiskey sales have only risen in three of the last 25 years — the last three. By comparison, vodka sales have risen in 23 of the last 25 years and tequila sales have risen for 23 consecutive years. "When people ask if this is a trend that is going to continue, we think it has a very long runway," he said, citing recent sales figures showing growth among all sectors of the whisky industry.
Bauder points to several key factors for the "Bourbon Boom." Whisky's recent return to relevance as a cultural touchpoint through references on popular television shows such as "Mad Men" and "Boardwalk Empire" helped draw attention back to brown spirits, leading to the often-cited growth in interest among women. Bauer cited a demographic shift showing that more women now drink spirits in general than men, with a relatively even split between the genders in whisky consumption. He also referred to the emphasis on innovation and new product development, with the recent trend in flavored whiskies and the growth of craft distillers opening up the flavor profile of whisky to new consumers. At the other end, the boom in premium and unique expressions are bringing connoisseurs back to the Bourbon sector.
Listen to Mark Gillespie's interview with Chris Bauder:
Before joining Beam in 2011, Bauder was a senior marketing executive at consumer goods giant S.C. Johnson & Co., and learned quickly that solving the perceived shortage of whisky isn't as simple as that for other products. "If you want more Windex, you put more chemicals and water together and you get more Windex," he said in an interview following his speech. "That was a revelation…wait a minute, how can this allocation be what it is," referring to small supplies of whiskies from Beam Suntory's distilleries and the need to balance global demand with short supply.
Bauder said Beam Suntory will invest hundreds of millions of dollars over the next several years to expand whisky production at all of its facilities worldwide, but cautioned consumers to expect more whiskies without age statements. "Everybody…Scotland, Japan, and the US are struggling with this, and one of the things that's been encouraging is brands like (The) Macallan which first did it have actually been quite successful because the liquid's good and the way they blend has actually given them a good taste, plus the concept around the naming has been really interesting to consumers."
"I think talking people away from age statements is helpful…it's an easy way to think older is better, but brands like Maker's Mark or Woodford Reserve haven't traded in age statements and they're doing just fine."
In 2014, Beam Suntory removed the 8-year-old age statement from its Jim Beam Black Bourbon and introduced the no-age-statement Laphroaig Select, and Bauder said that practice will be extended to Beam Suntory's Hibiki range this year. "You're going to see your first one coming in July of this year in the US, and they're going to be launching in April in Japan." Bauder also confirmed that Beam Suntory plans to expand its Japanese whisky portfolio across the US. In the past, Suntory and its US importers focused on a handful of major cities, but part of the reason for Suntory's $16 billion acquisition of Beam in 2014 was to expand the footprint for its Japanese whiskies as well as acquire new brands for global distribution.
Editor's note: This story has been updated to remove Chris Bauder's reference to a Yamazaki Sherry Cask bottling being planned for a US release in 2015. According to a company spokesman, Bauder misspoke, and there are no plans to release one this year.
Links: Beam Suntory