March 25, 2014 – As expected, Beam Inc. shareholders voted overwhelmingly to accept a $16 billion takeover bid from Japan's Suntory Holdings today during a shareholder meeting in Deerfield, Illinois. The acquisition will make Suntory the world's third-largest spirits company, and makes the family-run company the largest producer of Bourbon whiskey while giving it major stakes in Irish, and Canadian whiskies and expanding its Scotch whisky portfolio. Suntory has owned Morrison Bowmore Distillers in Scotland since 1984, and the acquisition must still receive European Union approval.
In a news release, Beam Chief Executive Officer Matt Shattock said the merger with Suntory will create even more opportunities going forward.
"We appreciate the confidence Beam shareholders have placed in our company over the years, and we're pleased that confidence is being rewarded.  Indeed, at the acquisition price of $83.50 per share, total shareholder return will stand at 106% since Beam began trading as a standalone spirits company in October of 2011."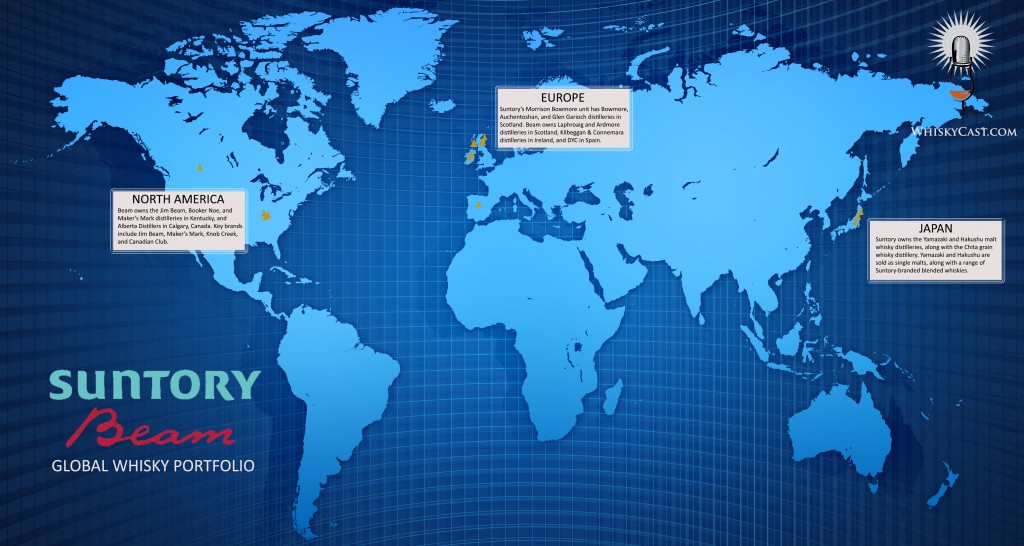 Beam was part of the Fortune Brands conglomerate until 2011, when activist investor William Ackman pushed for Fortune to break up in a bid to unlock "shareholder value." Fortune's Acushnet golf division was sold to an investor group made up of South Korean investors and Fila Golf, while the home improvement and security division was spun off, leaving Beam as a standalone company. Suntory is taking on about $2 billion in Beam debt as part of the $16 billion acquisition.
Beam and Suntory expect to close the transaction during the week of April 28, assuming final regulatory approval from the EU. Beam's headquarters will remain in the Chicago suburb of Deerfield, Illinois, and no major management changes are expected. Shattock and other key Beam executives hold "golden parachute" contracts making them eligible for sizable payouts if terminated during the first two years after the transaction closes.