Stories
Whisky is a passion to explore. From the history of the spirit to the evolution of the industry, the story of whisky helps fuel that passion. Often, it's easy to forget that whisky is also a global multibillion dollar industry. The stories of whisky — from news and new releases to in-depth inquires and what goes on behind the label — blend together to help us appreciate the spirit of whisky.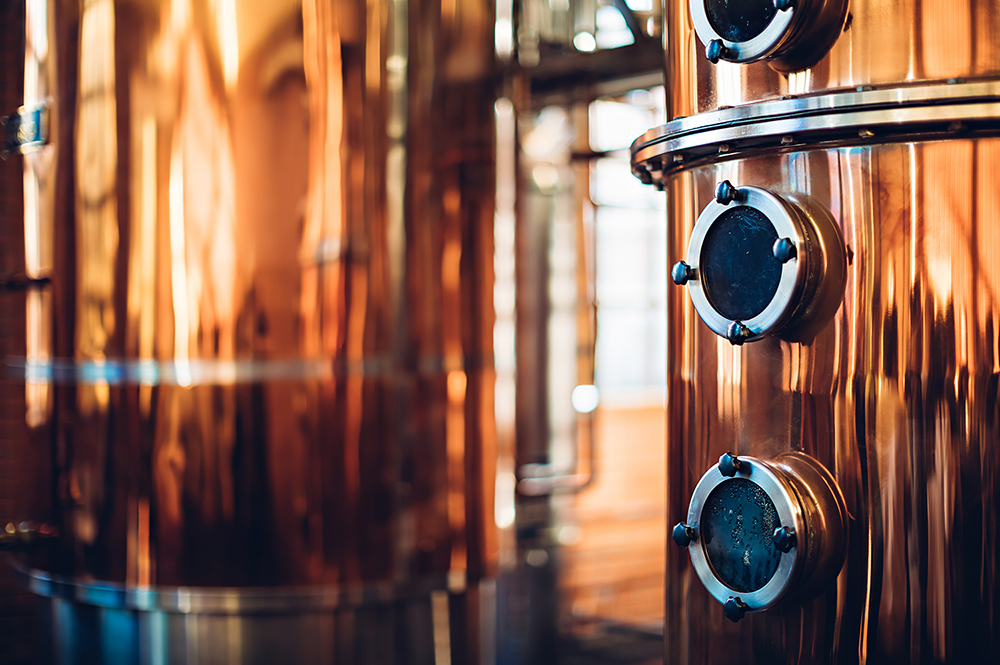 Battle Over "Tennessee Whiskey" Turning Ugly
March 17, 2014 – In a public relations war, the news release is often the simplest, yet one of the deadliest ways to strike back at an opponent. The winner is often decided not by facts, but by which side gets the most attention, and in the developing war over legal standards for "Tennessee Whiskey" — the volume is being turned up to 11.
Diageo responded today to Brown-Forman's Friday attack on a Diageo-led attempt to persuade Tennessee state lawmakers to amend a bill passed just last year that sets legal standards for what can be called "Tennessee Whiskey". Brown-Forman spokesman Phil Lynch took the initial press release attack a step further in an interview with WhiskyCast's Mark Gillespie, accusing Diageo of sacrificing its George Dickel brand to undermine the entire "Tennessee Whiskey" category out of fears that Brown-Forman's Jack Daniel's whiskies were cutting into Diageo's Scotch whisky sales worldwide.  The bill being considered in Nashville would amend last year's legislation to allow for the use of used oak barrels in maturation and allow maturing whiskey to be stored outside of Tennessee.
Diageo's response — a news release defending the "honor and quality of Early Times Whiskey". Note that Early Times is not a Diageo product nor a "Tennessee Whiskey", but is owned and distilled by Brown-Forman at the Early Times Distillery in the Louisville suburb of Shively. In the release, Diageo attempted to undermine the arguments that Brown-Forman is making against the proposed legislative changes.
"Claiming the integrity of Tennessee whiskey is "under attack" Brown-Forman's Jack Daniels asserts the only way for Tennessee whiskey to be a "premium product representing a world-class standard and utmost quality" is for it to be aged in new oak barrels.  Interestingly, according to the website of Brown-Forman owned Early Times whiskey, the brand is aged and barreled in "used oak barrels".  Therefore, by their logic, Brown-Forman has deemed its own product inferior."
Diageo's Mike DaRe told WhiskyCast on Friday that the bill, which the news release refers to as "the Jack Daniel's recipe bill", is anti-competitive and hurts smaller distillers while allowing one company to define an entire category of whiskey.
To set the record straight, Brown-Forman produces two versions of Early Times. Early Times Kentucky Whisky uses used barrels, and is not available outside of the US market. Early Times 354 Bourbon was first released in 2010, matured in new oak barrels, and replaced the Early Times Bourbon that was sold in export markets in addition to being sold in the US market. Brown-Forman's own web site describes Early Times Kentucky Whisky as a "value" whisky — meaning one sold at lower prices and not intended to compete with "premium" brands. While Brown-Forman does not give a "pecking order" for its American-made whiskies, Early Times would likely be ranked at the bottom of the list behind Jack Daniel's, Woodford Reserve, and Old Forester.
The legislation would allow for the use of so-called "rejuvenated casks" in "Tennessee Whiskey" production, meaning casks that have been used previously and then planed on the inside to remove layers of charred and whiskey-soaked wood to expose fresher wood underneath. The bill's sponsor, Sen. Mark Green, explained in a March 16 email that this would help smaller distillers save money while still preserving the quality of their whiskey.
"The newest amendment provides the smaller manufacturers the ability to use barrels that have had the inner core ground out exposing new wood. The goal is to keep the tradition of the whiskey touching new wood, while providing the smaller distillers the ability to lower costs and compete."
The bill is scheduled for a Senate State Government Committee hearing on Tuesday.
Links: Diageo | George Dickel | Brown-Forman | Jack Daniel's | Early Times