Stories
Whisky is a passion to explore. From the history of the spirit to the evolution of the industry, the story of whisky helps fuel that passion. Often, it's easy to forget that whisky is also a global multibillion dollar industry. The stories of whisky — from news and new releases to in-depth inquires and what goes on behind the label — blend together to help us appreciate the spirit of whisky.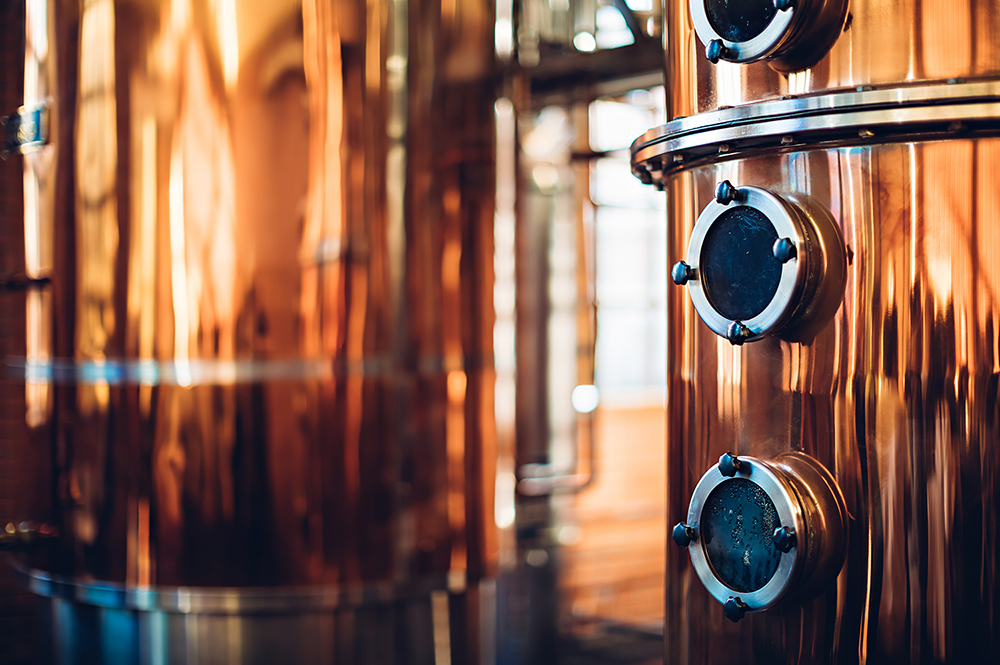 Aussie Malt Wins "World's Best" in World Whiskies Awards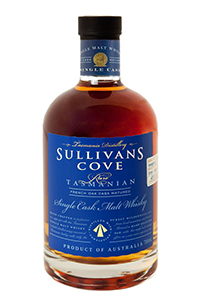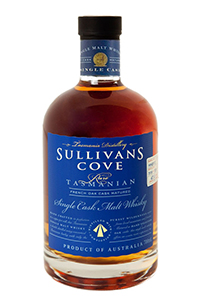 March 21, 2014 – Call it an upset…call it a surprise…call it what you will, but the reputation of Australian whisky has received a major boost. Sullivan's Cove French Oak Cask from Tasmania Distillery took top honors as the "World's Best Single Malt" in Whisky Magazine's World Whiskies Awards competition. The results were announced Thursday night in London on the eve of Whisky Live London, with the Sullivan's Cove malt defeating 12 other regional award-winning single malts from Scotland, Ireland, Europe, and Asia. Whisky writers (including WhiskyCast's Mark Gillespie) and retailers judged the first two rounds of the competition with blind tastings, while a panel of master distillers, blenders, and brand ambassadors judged the final round in blind tastings.
"I was asked to come over to London for the awards," distillery manager Patrick Maguire told WhiskyCast's Mark Gillespie in a telephone interview from his home in Hobart, Tasmania. "That happens every year that we enter something, but we don't always win something…so I said, look, it's a long way to go just for one night, unless I'm really going to win something, and of course, they didn't tell me that we'd won anything…they said 'it'd be really nice if you could come over', so unfortunately, I didn't go.
Listen to the entire interview:

In the first 24 hours after the announcement, Maguire's distributors around the world have been flooded with requests for the French Oak Cask. Earlier this year, the distillery put it on allocation for export customers in order to save some stocks for domestic customers in Australia and ensure enough ongoing supply to last for several years. "I've been getting emails and calls from our distributors in the UK…they've been slammed and have sold all of their stock now, and they're desperately running around trying to find other stock…they're talking to our Dutch distributors and our French distributors," Maguire said. "Our mainland distributors in Melbourne, they've been slammed as well…they've been sending emails out to their network around the country saying 'everybody calm down, we've run out of stock.' We're just going to have to have a strategy meeting to see what we can do."
"To say it was surprising would be a little bit of an understatement," Whisky Magazine editor Rob Allanson said of the victory for Sullivan's Cove. "The single malt final category had some belters of whiskies…it really is quite an incredible whisky. I'm so pleased that it won, and it's a bit of a statement." Maguire sees it as confirmation that Australian malts can compete with other single malt whiskies from around the world as well.
"We've been making incredible whiskies in Australia, and especially in Tasmania. There's a group of distillers here now, there's 9 in Tasmania, there'll be 12 later this year. They're all very small, and that's the thing for everyone to understand…we're all tiny producers, but I think this award should cement the idea to whisky consumers that Australia is capable of producing world-class whiskies, and to me, that's a fantastic thing."
In other categories, Nikka's Taketsuru 17 took top honors among blended malt whiskies, while The Lost Distilleries Blend Batch #1 from The Blended Whisky Company was named "World's Best Blended Whisky."  Redbreast 15 was named "World's Best Pot Still Whisky," while the Teeling Single Grain won among grain whiskies. Balcones Brimstone Resurrection was named "World's Best American Whiskey," and Sazerac's Thomas H. Handy Sazerac Rye took the award for rye whiskies. Pike Creek 10 won for Canadian whiskies, while the Sons of Liberty Pumpkin Spice from Rhode Island's Sons of Liberty Distillerty won best flavored whisky honors. Finally, Master of Malt 40 Years Old was named the world's best whisky liqueur.
A complete list of award winners can be found at the Whisky Magazine web site.
Editor's note: This story was updated following interviews with Patrick Maguire and Rob Allanson. 
Links: World Whiskies Awards