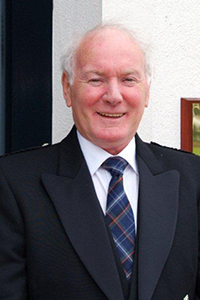 Gordon Mitchell, the first Master Distiller at Arran Distillery, passed away on March 8, 2013.
He served as Master Distiller from Arran's opening in 1995 until his retirement in 2007. In a Facebook post, the distillery noted Gordon's passing:
Gordon was always a delight to be around and his infectious enthusiasm won Arran many friends from around the world. Our thoughts are with his family at this difficult time. We would like to celebrate the life of this wonderful man who was such a huge part in the Arran story.