Stories
Whisky is a passion to explore. From the history of the spirit to the evolution of the industry, the story of whisky helps fuel that passion. Often, it's easy to forget that whisky is also a global multibillion dollar industry. The stories of whisky — from news and new releases to in-depth inquires and what goes on behind the label — blend together to help us appreciate the spirit of whisky.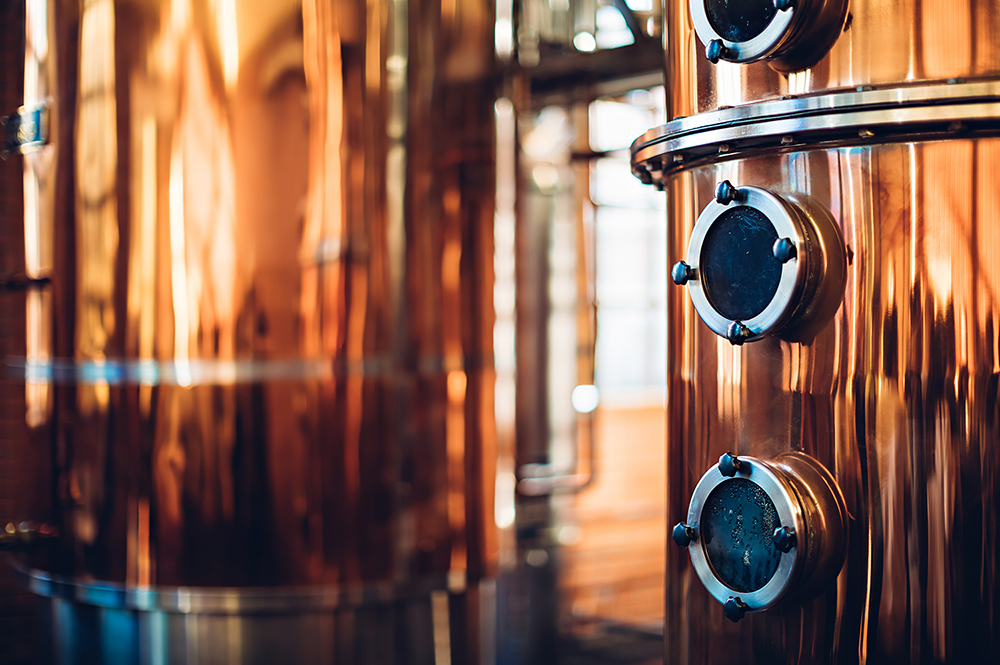 Appeals Court Rules Against Diageo in Whisky Fungus Lawsuit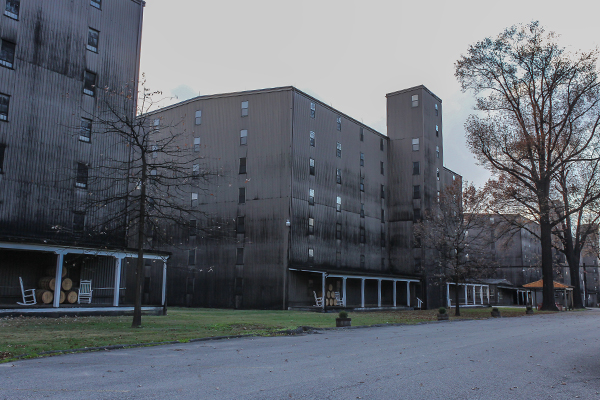 November 3, 2015 – A lawsuit filed on behalf of Louisville residents living near Diageo's Stitzel-Weller Distillery over damage linked to so-called "whisky fungus" can move forward, according to a three-judge appeals court panel in Cincinnati. The US Sixth Circuit Court of Appeals has ruled against Diageo's appeal of a lower court ruling that the federal Clean Air Act does not pre-empt lawsuits under state and local laws.
Louisville attorney William F. McMurry brought the lawsuit against Diageo in state court in 2012, along with similar suits against Brown-Forman, Heaven Hill, Jim Beam, and Buffalo Trace, on behalf of people living near the distilleries and maturation warehouses owned by all five companies. The suits claim vapors from the warehouses and distilleries help promote growth of the baudoinia compniacensis fungus on houses, cars, and anything left outdoors, and demands that the whisky companies take steps to mitigate vapor evaporation. Of course, those vapors are part of the "angel's share," and whisky producers have claimed that sealing warehouses and installing filtration equipment would affect the flavor of their whiskies after maturation. Diageo agreed in 2013 to move 185,000 whiskey barrels from its Millers Lane facility in Louisville to warehouses at Stitzel-Weller and in Tennessee by 2016 as part of a settlement with Louisville's Metro Air Pollution Control District over the same complaints that led to the class-action lawsuit. According to the Louisville Courier-Journal, a spokesman for the District says Diageo is on track to fulfill its obligations under the settlement on time.
Diageo unsuccessfully argued at the district level that its existing federal and local permits meant it had no duty to curb ethanol emissions at its facilities, and at both the federal district and appeals courts that the Clean Air Act did not allow for lawsuits such as this. In the opinion, Judge John M. Rogers wrote that Congress provided no such relief when the Act was passed in 1970 and amended in 1990. Diageo spokeswoman Zsoka McDonald expressed disappointment in the ruling, and that "we will continue to defend ourselves against these claims." It is not clear whether Diageo will ask the appeals court's entire nine-judge panel for an "en banc" ruling, generally considered the next step before an appeal to the U.S. Supreme Court. 
The ruling clears the way for the lawsuit's request for injunctive relief to move forward at the district court level. The Kentucky Supreme Court is expected to rule soon on appeals from Heaven Hill and Brown-Forman on a state appeals court ruling allowing those cases to proceed, while the Beam and Buffalo Trace cases are still pending. McMurry has also taken his fight against baudoinia compniacensis outside of Kentucky, with lawsuits in the U.S. Virgin Islands against rum producers and advising lawyers in Scotland pursuing similar claims there.
Editor's note: We are providing a complete copy of the Sixth Circuit Court of Appeals opinion. 
Links: William F. McMurry & Associates | Diageo