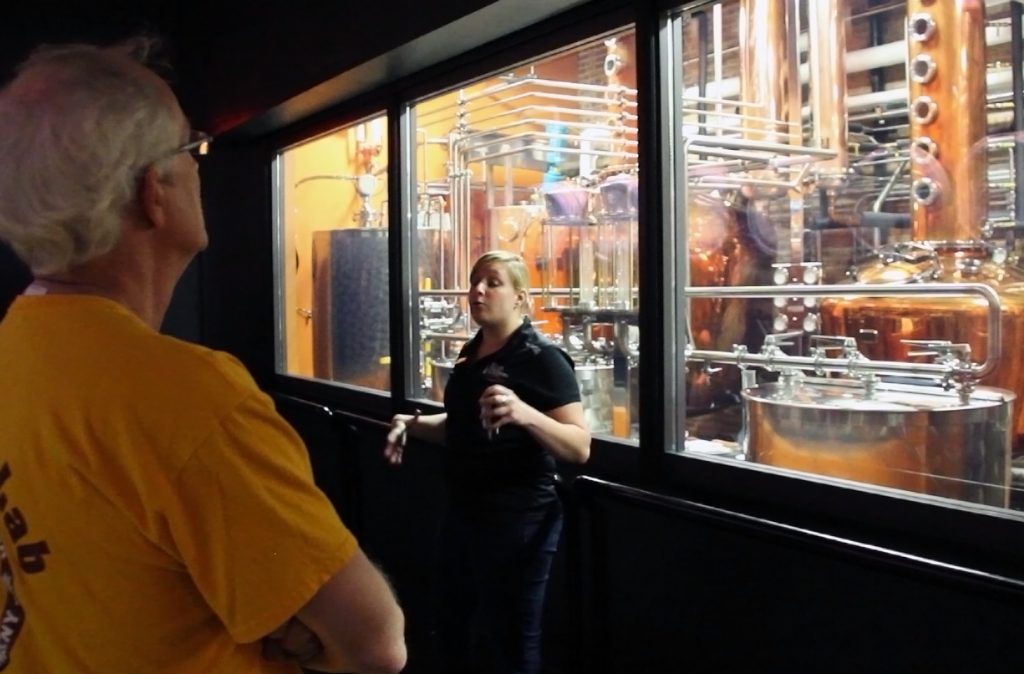 January 25, 2017 – Kentucky's emphasis on Bourbon-related tourism promotion in recent years has led to another banner year for the state's distilleries. According to a new report from the Kentucky Distillers Association, the 20 distilleries that make up the Kentucky Bourbon Trail's two tours hosted more than a million visits in 2016. The nine large distilleries that make up the original Bourbon Trail hosted 888,733 visits, up 17 percent from 2015. The Bourbon Trail's Craft Tour of 11 smaller artisanal distilleries drew 177,228 visits during its fourth full year, up 32 percent over 2015. The numbers do not reflect individual travelers, since many visited more than one distillery during their travels.
"It seems like every year that we've had the Kentucky Bourbon Trail since 1999, we keep on breaking a new record each year," KDA President Eric Gregory said in a telephone interview. "We count stops along the Kentucky Bourbon Trail…we had more than a million for the first time ever." The association is currently compiling data for its latest economic impact study in partnership with University of Louisville researchers, but Gregory cited data from previous years showing tourists spend in a range of $400-$1,200 during a visit, depending on how many nights they spend in hotels. "You look at a million different stops, and you're talking about a whole lot of money here for Kentucky," he said.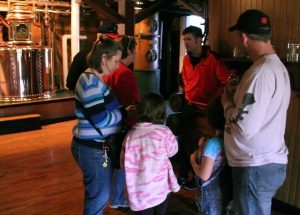 The Kentucky Bourbon Trail includes nearly all of the state's major whiskey distillers, including Jim Beam, Maker's Mark, Heaven Hill, Wild Turkey, Woodford Reserve, and Four Roses, along with Louisville-based visitor experiences for Jim Beam, Evan Williams, and Bulleit Bourbon, as well as Lexington's Town Branch Distillery and a Four Roses satellite visitors center at its Cox's Creek maturation and bottling facility near Bardstown. An announcement is expected next month on a new addition to the Bourbon Trail, bringing the number of stops to ten. The Craft Tour added Kentucky Artisan Distillery in Crestwood during 2016, and is expected to announce at least one new addition for 2017 soon.
In addition to the 1,065,961 visits to the distilleries on the two Kentucky Bourbon Trail tours, Buffalo Trace Distillery in Frankfort reported a similar 17 percent increase in visitor traffic with 170,587 guests during 2016. The Sazerac-owned distillery is not a KDA member and does not participate in the Kentucky Bourbon Trail program, but it is fair to assume that many of the same tourists made stops at Bourbon Trail-affiliated distilleries as well.
The growth potential for Kentucky Bourbon tourism remains strong. According to Gregory, many of the 16 new distilleries that are currently under construction are being built with tourism in mind, and others that have opened recently are bracing for a surge in guests. "A big question for several of these distilleries that we're working with them on is…do they start out on the Craft Tour and kind of grow organically, or do they jump into the deep end immediately and join the big Kentucky Bourbon Trail knowing that means a lot more visitors, a lot more parking, a lot more infrastructure needed," he said.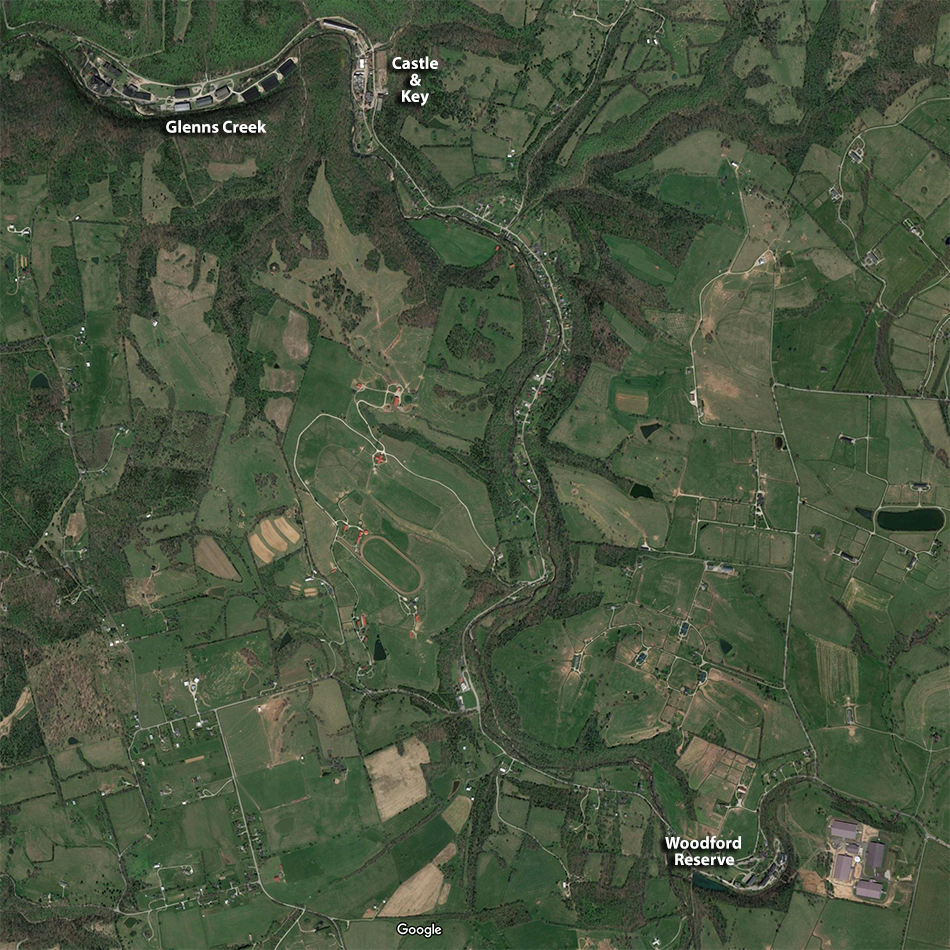 In some cases now, members of the Craft Tour are receiving more visits now than members of the main tour received just several years ago, and the traffic may be too much to handle without a state investment in infrastructure. As an example, Gregory cites McCracken Pike in Woodford County, where the Castle & Key Distillery is expected to open for tours later this year less than a mile away from Glenns Creek Distillery. Both are on the sites of historic distilleries located on McCracken Pike several miles north of Woodford Reserve, which draws significant numbers of tourists each year as part of the Kentucky Bourbon Trail.
While McCracken Pike has been upgraded between Versailles and Woodford Reserve to handle higher traffic volume, it narrows significantly north of Woodford Reserve as it passes through Millville to the point where grain trucks and high volumes of vehicle traffic may have problems. Gregory said the KDA has been in touch with state and federal officials to discuss potential road improvements, but the proximity of Glenns Creek along the road and a series of cliffs would make a widening project difficult. Castle & Key's owners intend to make tourism and events a key part of their business, but Gregory said they have decided to hold off on joining the Trail until they are ready to handle the potential volume of tourists. Glenns Creek has also not joined the Trail, and offers tours only by appointment.
Links: Kentucky Bourbon Trail | Buffalo Trace | Castle & Key | Glenns Creek Distillery