Advertising & Editorial Policies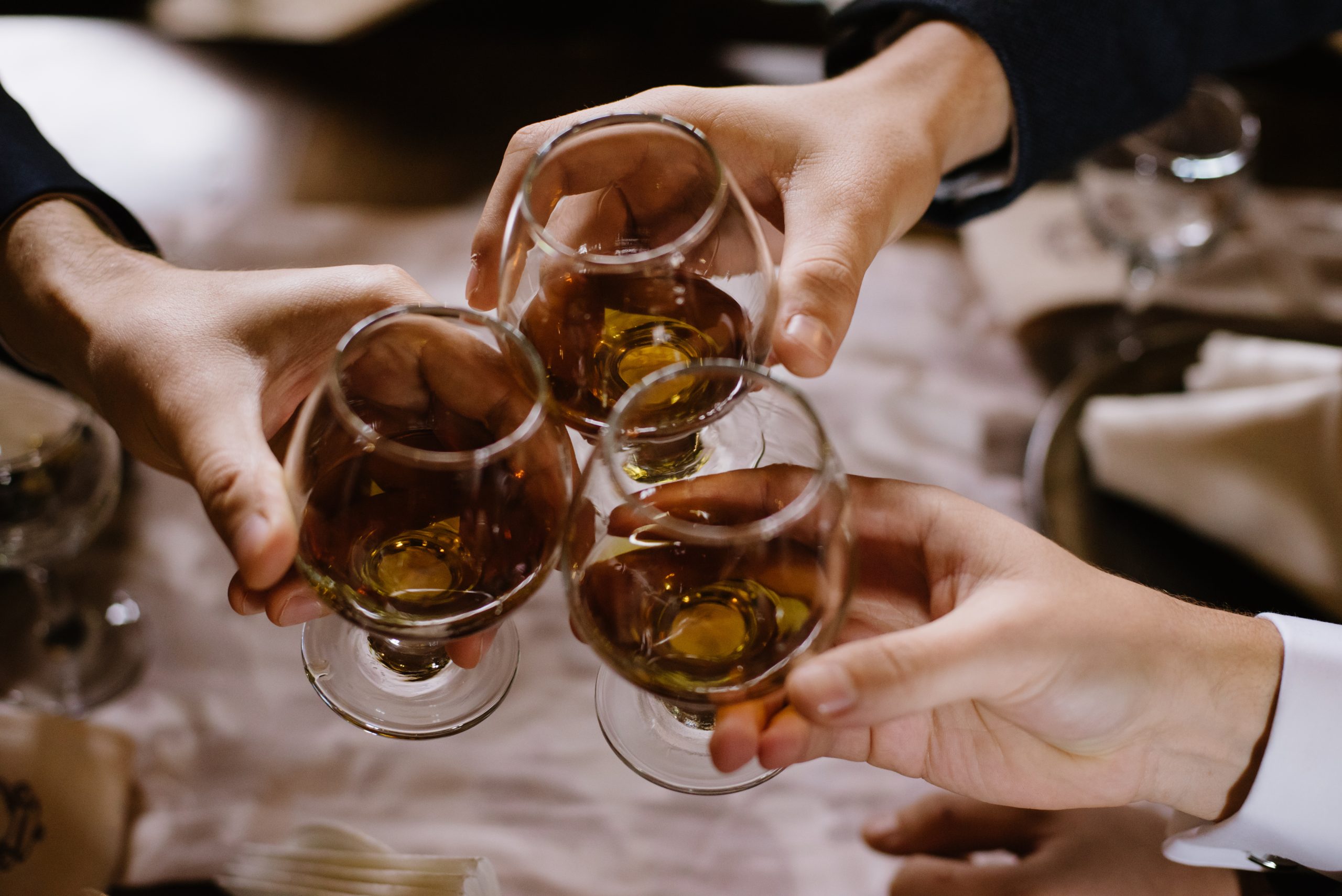 We post these policies for public review and transparency because we value the relationship WhiskyCast has built with our listeners around the world since 2005. Any advertising content on WhiskyCast is subject to these policies, and we ask potential advertising clients to review these policies before committing to a package. A WhiskyCast partnership does not give advertisers any influence over the show's editorial content. WhiskyCast has been a success because of its editorial integrity, and the community has accepted advertising as necessary to keep the show available for free. If a brand partner has special events (unless otherwise outlined in this document) or news that merits being included in the show's editorial content, it will be included at the producer's discretion.
The total number of advertisements available in any WhiskyCast episode is currently limited to six segment partners and two presenting partners for each weekly episode.
This is based on the number of permanent segments in each regular episode, and may change. Short-term bonus segments may be added to the schedule when warranted, such as a holiday gift guide segment. We are always open to suggestions for new segments, and will work with you to discuss possible ideas. However, the final decision on whether to add a segment rests with the producers based on editorial merit and value to the community.
If there are no sponsor packages available, potential partners will be offered the opportunity to take the first available opening on a waiting list when a current contract expires.
Packages are available on a first-come, first-served basis. Currently, all packages are sold on an annual contract basis. If shorter contracts become available, then longer-term buys will take priority over short-term buys, but once payment has been received, a brand partner will be protected from "bumping" by a longer-term brand partner. As an example, "A" buys a 3-month run for a specific segment later in the year (such as the 4Q holiday period), and later, "B" wants that same segment for an entire year. "A" will be protected for that period, while "B" will have that segment for the rest of the period and be moved to a vacant slot during the "A" run.
WhiskyCast episodes can be produced "on location" for presenting brand partners and annual segment partners. Travel expenses and any costs for remote production equipment will be in addition to advertising rate. We also offer festival and event promoters the ability to have WhiskyCast episodes produced on location, with rates and expenses to be negotiated. In all cases where we receive compensation for producing an episode at a partner's facility or an event, we will disclose that during the podcast.
Contest promotions are only available as part of a larger campaign and at an additional negotiated cost depending on the value of prizes to be offered, except for presenting brand sponsorship packages that includes contest promotions. A partner is free to promote its own promotional events in its tag lines during podcast episodes.
Partners are responsible for providing all billboard copy, produced audio or video ads to be used on-air, along with artwork for banner ads, unless otherwise arranged in the Scope of Work. Partners are also responsible for assuring that copy conforms to applicable United States laws and regulations, along with applicable industry self-regulation codes. Please contact us for a list of asset requirements.
WhiskyCast will not accept advertising for tobacco products, online gambling sites, political candidates or issues, or sexually explicit content under any circumstances. CaskStrength Media reserves the right to reject any proposed advertisement, and we do not allow any type of "paid link" or sponsored "guest post" content.
Brand partners have first right of refusal to renew ad contracts of six months or longer. Renewal must be requested at least 90 days prior to the end of the contract to maintain right of first refusal.
CaskStrength Media retains all editorial control over WhiskyCast content, including the weekly podcast, online forums such as the WhiskyCast Facebook page, the WhiskyCast website, along with live and on-demand video content. User-generated content will be deleted if it is determined to be offensive to other community members, potentially libelous, or violates copyright or trademark protection.
CaskStrength Media will supply annual impression reports to brand partners, and will do its best to provide an accurate tally of impressions broken out by delivery method as a service to brand partners. Impression estimates for future runs are estimates and not guarantees of delivery. WhiskyCast does not offer "make goods" except in the case of failing to produce the minimum number of episodes specified in the Brand Partner Benefits section. All impressions other than those within podcast content are value adds to the brand partnership. We do not allow the use of third party ad servers and data services to protect the privacy of our community.
While working with any outside firms representing a brand, CaskStrength Media will copy and involve a client's brand management or marketing team in any decisions or discussions we feel are relevant to the long-term health of the relationship between WhiskyCast and the client brand partner. All completed proposals, RFP's and invoices will be copied to the brand team.
Extensive RFPs may incur an administrative charge.
Banner ads and any other partner-provided content on the WhiskyCast web site will always be labeled as advertising to avoid confusion with editorial content.
WhiskyCast defines small brands as whisky brands with annual sales of less than $15 million USD or annual production of less than 100,000 cases of whisky, owned primarily by individuals or partnerships. Any brand owned by a larger company with overall sales that exceed $15 million or 100,000 cases does not qualify.
WhiskyCast complies with all U.S. regulations requiring disclosure of consideration received when a product is mentioned, including samples of whiskies provided for review and tasting notes. In addition, when travel expenses are paid in connection with a media trip or distillery visit, this will be disclosed on the first episode in which any content produced as a result of that trip appears. WhiskyCast does not charge producers for sampling whiskies or tasting notes, and no advertising commitment is required for samples to be submitted for tasting.
PAYMENT POLICIES
Invoices are due upon receipt and payment must be received within 10 business days of invoice regardless of internal payment policies, unless previously agreed.
Payment is required PRIOR to brand partnership beginning or run of advertising, unless previously agreed.
Placements will NOT be held without a signed insertion order or PO.
Payment is due in U.S. funds and can be electronically deposited, issued by corporate check or paid via credit card.
Payments made by an agency on behalf of a brand must be received within 30 days, regardless of whether or not the agency has received funds from the brand.
This supersedes all previous advertising and editorial policies.