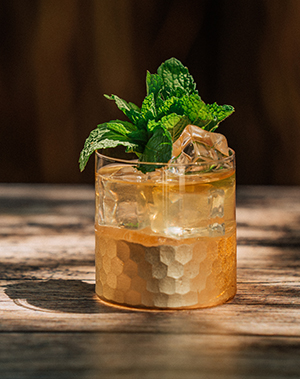 August 12, 2020 – Aberfeldy provided this cocktail recipe to celebrate National Honey Bee Day on August 15, and suggests that you can make it with your choice of soft herbs such as basil, mint, thyme, tarragon, dill, marjoram or cilantro depending on your personal taste. 
2 ounces of  Aberfeldy 12
1.5 ounces of lemon juice (or about half of a lemon squeezed)
1 ounce of honey syrup (Make it with 100g of honey and 64g water, stir and leave to chill. Note: syrup will only last 3 days.)
4-6 leaves of a soft herb
Add all ingredients to a shaker tin with ice. Shake vigorously and strain using a fine mesh strainer into a small rocks glass filled with ice. Garnish with fresh herb of choice.