Stories
Whisky is a passion to explore. From the history of the spirit to the evolution of the industry, the story of whisky helps fuel that passion. Often, it's easy to forget that whisky is also a global multibillion dollar industry. The stories of whisky — from news and new releases to in-depth inquires and what goes on behind the label — blend together to help us appreciate the spirit of whisky.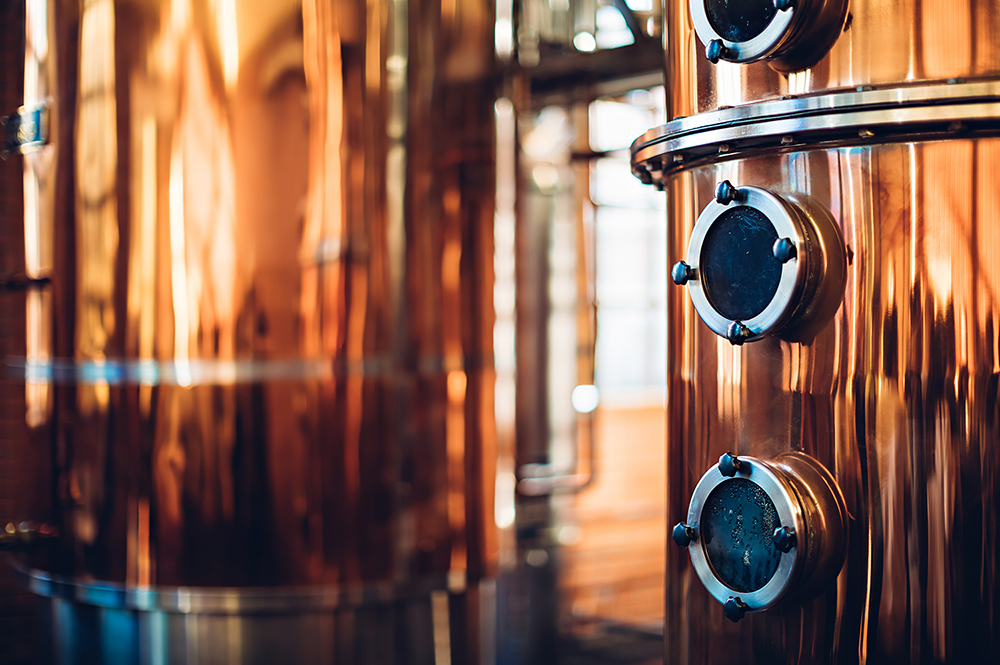 1960 Karuizawa Sets Japanese Whisky Auction Record at Bonhams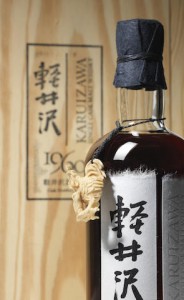 August 28, 2015 – A 1960 Karuizawa Japanese single malt whisky has set what's being claimed as the highest price ever paid at auction for a Japanese whisky during today's Bonhams auction in Hong Kong. The bidding ended at HK$ 918,750 ($118,548 USD) for the 52-year-old bottle known as "The Cockerel", one of only 41 known bottles in existence. According to Bonhams, each bottle has a different name based on the "netsuke" that hangs from the bottle's neck (shown here). The winning bid includes a 22.5% premium.
While "The Cockerel" led the bidding for individual bottles, a rare complete 54-bottle set of Ichiro Akuto's "Cards Series" whiskies from the closed Hanyu Distillery  led the overall bidding. Complete sets of the series are extremely rare, since Akuto bottled them individually between 2006 and 2014. The high bid for this set reached HK$ 3,797,500 ($490,000 USD). According to the Wall Street Journal, Bonhams said the same buyer purchased both lots in a bidding spree that cost more than $600,000. The bidder was not identified, but is reported to live in Southeast Asia. 
Another 1960 Karuizawa bottled in 1993 after maturing for 33 years brought a high bid of HK$ 392,000 ($50,580 USD), while a four-bottle set from Akuto's "Cards Series" with the 8 of Clubs, 8 of Spades, 8 of Hearts, and 8 of Diamonds went for HK$ 134,750 ($17,387 USD). 
While the auction featured Japanese whiskies, a number of rare Scotch whiskies also went on the block. One of the 20 bottles of The Dalmore's 1951 59-year-old Eos sold for HK$ 294,000 ($37,935 USD), while a 6-bottle set of Springbanks ranging from 25 to 50 years in age went for HK$ 177,625 ($22,919 USD). The auction also included several lots of Pappy Van Winkle whiskies, with a bottle of the 23-year-old Family Reserve bringing a high bid of HK$ 30,625 ($3,951 USD).
The next Bonhams whisky auction will be October 7 in Edinburgh, Scotland, with the next Hong Kong auction slated for November 20.
Editor's note: This story was updated with details on a single buyer purchasing both the 1960 Karuizawa and Cards Series lots.
Links: Bonhams Auction Results