The WhiskyCast Tasting Panel is back and better than ever! Each month, we bring together a panel of whisky lovers to taste and score whiskies, and you're invited to be part of the fun. While we'll still be doing "virtual" tastings with panelists on Skype occasionally, we're going to be getting out and doing more tastings with panelists around the same table, too. The podcast focuses on whiskies that you're most likely to find at your local pub or retailer, not just those rare, hard to find bottlings…though we might throw one in occasionally just for fun.
You can listen here, and you can subscribe with Apple Podcasts or your favorite podcast app with our RSS feed.  If you're interested in being on the tasting panel for an upcoming episode, just use our contact form to get in touch!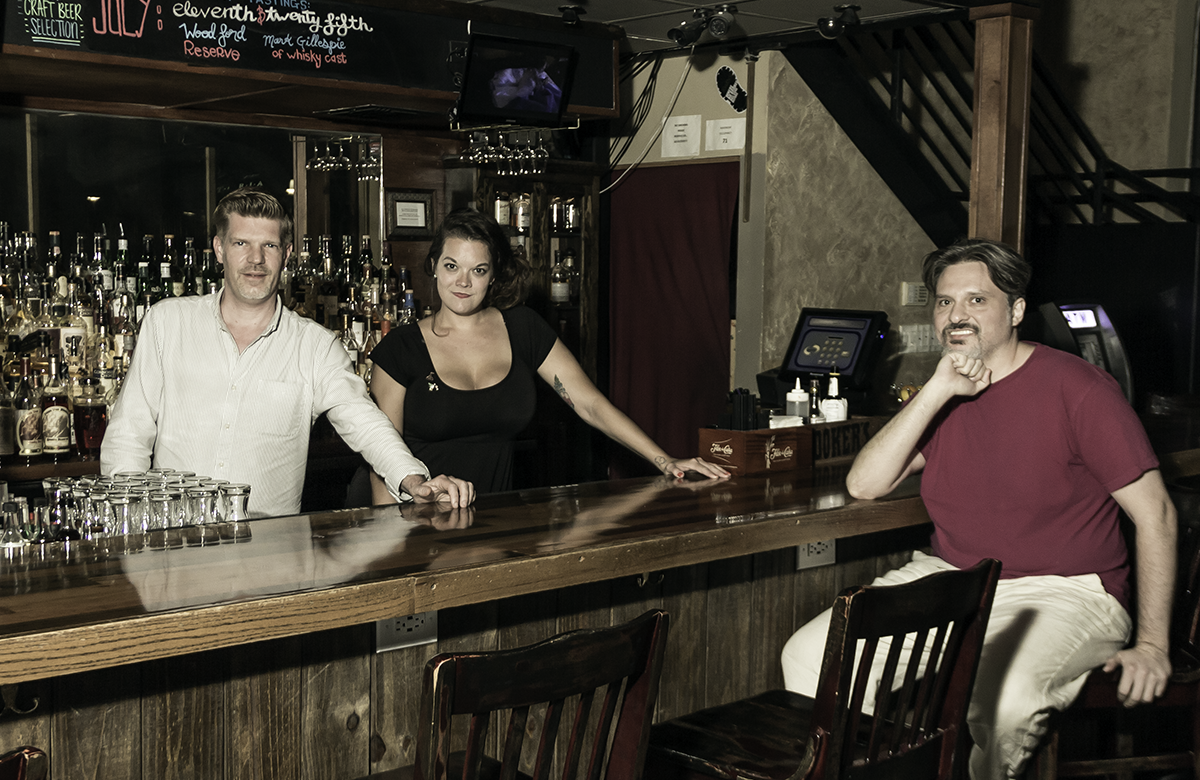 We're back with a new name, but with the same goal of opening up whisky conversation as regular whisky lovers taste, rate, and debate whiskies from around the world! This month, we're in Houston, Texas at Reserve 101, one of the city's best whisky bars, to taste the Brenne 10-year-old French single malt, the Glen Grant 18-year-old single malt, and Sonoma County Distilling's Cherrywood Rye from California.
We should note that our panel was recorded before Hurricane Harvey devastated many parts of Houston and the Texas Gulf Coast. Fortunately, the bar and our panelists – Reserve 101 owner Mike Raymond, bartender Christa Havican, and Houston whisky writer Nath Pizzolatto – all made it through the flooding safely. However, many of their friends and neighbors were less fortunate, and we'll tell you how you can support the region's recovery efforts, too.
Links:
Reserve 101
|
Brenne Whisky
|
Glen Grant
|
Sonoma County Distilling
|
Greater Houston Community Foundation
---
We're back after a winter hiatus, and diving right into the controversy over "no-age-statement" whiskies. Our tasting panel takes on three of these "NAS" single malts, as Pat Goodfellow, Chris Anderson, Brett Gordon, and Brianna Gillespie taste The Glenrothes Vintage Reserve, Talisker Storm, and Laphroaig Select. We're also honoring two whisky clubs as our Whisky Clubs of the Month!
Links:
The Glenrothes
|
Talisker
|
Laphroaig
---
September is Bourbon Heritage Month, and this month's panel is tasting what else…Bourbons. Justin Victor and John DeYoung joined us via Skype, while Dan Huntzinger was in the studio with Mark Gillespie to taste the Jim Beam Signature Craft Quarter Cask Finished Bourbon, the 2014 Four Roses Limited Edition Small Batch, and the 23-year-old Elijah Craig Single Barrel. We also have another whisky club to honor as this month's Whisky Club of the Month, too!
Links:
Jim Beam
|
Four Roses
|
Elijah Craig
---
This month, our panel tastes three Rye whiskies. John McCarroll, Tim Quernes, and Mike Parrish taste Knob Creek Rye, Russell's Reserve Rye, and the Rittenhouse Rye 10-year-old Bottled in Bond from Heaven Hill. We'll also kick off a new feature on WhiskyCast Virtual Tastings honoring the whisky club of the month.
Links:
Knob Creek
|
Russell's Reserve
|
Rittenhouse Rye
---
We're back from spring break, and it's time to taste some whiskies with our tasting panel of Sean McMillan, Chris Killilea, and Brianna Gillespie. They're tasting the Auchentoshan American Oak, Tomatin's new 14-year-old Port finish, and the Peat Monster 10th Anniversary Edition from Compass Box.
Links:
Auchentoshan
|
Tomatin
|
Compass Box
---
This month, we're back at the "Barthenon" in Cherry Hill, New Jersey to taste Irish whiskies with the guys from the blog "It's Just the Booze Dancing". Mike Farley, John Maxwell, Angelo Veneziano, Chris Eattock, and Ray Kassekert tasted the Paddy Irish blended whiskey, Tyrconnell's 14-year-old single malt, and the Redbreast 15 single pot still whiskey.
Links:
Paddy
|
Tyrconnell
|
Redbreast
---
This month, we're bringing together two brothers who only get to see each other a couple of times a year for a Skype-based blind single malt tasting. David Lavin, Kevin Lavin, and Kevin's girlfriend Stephanie Buchert tasted the Speyburn 10, the Arran 14, and the Talisker Storm.
Links:
Speyburn
|
Arran
|
Talisker
---
There's an old saying that wisdom comes from the mouth of babes. That was proven true with this month's panel, when 6-year-old Maggie DeYoung  told her father John that talking about whisky to the world "was a great responsibility" and generously offered to help her Dad in any way that she could. John and his wife Jay make up half of our tasting panel this month, along with Jill-Ann and Robert Mark. What's more…they nosed and tasted this month's whiskies blindly, and weren't told until they had finished each whisky what they were evaluating. This month's whiskies are variations on the traditional peated single malt Scotch: Bowmore's Devil's Casks, the lightly peated Cù Bòcan from Tomatin, and Laphroaig's 2013 Cairdeas Port Cask Finish.
Links:
Bowmore
| 
Cù Bòcan
|
Laphroaig 
---