The story behind this ringtone goes back to the Feis Ile on Islay in May of 2010. I was at Caol Ila Distillery when a little girl came up to me and said "My Daddy wants you to have this."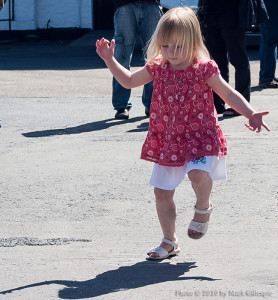 Inside was a bag of homemade Scottish tablet that Peter Kelbie and his family had made, and after talking with them, it turned out that 3-year-old Chloe Kelbie had already learned the names of all of the distilleries on Islay, starting with Peter's favorite — Ardbeg. Needless to say, I recorded Chloe reciting the names and ran it on that day's episode during the Festival.
Chloe was a hit with our listeners, and we ended the series of special Feis Ile episodes with Chloe singing "On the Banks of Loch Lomond."
A few weeks later, I got an email from Tom Ollieuz, one of our listeners in Belgium. Tom had turned Chloe's recitation into a ringtone, and wanted to share it with our listeners. After getting permission from Peter and his wife Karen, I decided to post it here on the WhiskyCast web site.
Chloe's probably old enough now that this is truly embarrassing…but I'm sure her parents will be able to use it as blackmail material one day.