Ireland's Slane Distillery Coming of Age (Episode 833: August 23, 2020)
Read Post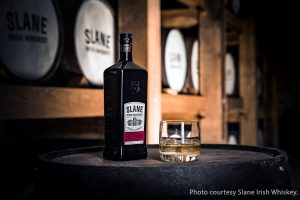 It's been almost three years since Brown-Forman and the Conyngham family fired up the stills at Slane Distillery on the...
Read More
Pernod Ricard Hops Back Into Kentucky Bourbon (Episode 772: June 16, 2019)
Read Post
Ten years after Pernod Ricard left Kentucky with the sale of Wild Turkey to Gruppo Campari, the world's #2 spirits...
Read More
Penderyn is the only whisky distillery in Wales, but may soon spin off a second distillery under its name in...
Read More
Finland has a love-hate relationship with whisky. Finns love it, and the Finnish government hates it. Distilled spirits advertising is...
Read More