Whiskies & Spirits Conference
After years of working with supermodels and high-strung art directors in New York City, Michael Myers lives a much simpler...
Read More
Old Pulteney Takes Top Honors at World Whiskies Awards
Read Post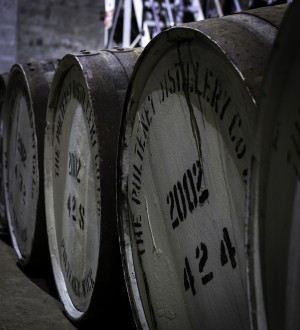 March 18, 2016 – Inver House's Pulteney Distillery never uses peated malt to make its single malt whiskies, but the distillery...
Read More
There's been a lot of attention paid recently to women working in the whisky industry, but when Allisa Henley was promoted...
Read More
Lawyers are circling around the whisky industry, much like sharks around a shipwreck. At least five different US distillers and...
Read More
March 1, 2015 – For Bourbon lovers, it seems like the "Bourbon Boom" has been going on forever. Not true,...
Read More
February 24, 2015 – Pappy Van Winkle Family Reserve 20-year-old was named Best Bourbon in the 2015 World Whiskies Awards...
Read More