May 14, 2018 – Whyte & Mackay shared these three cocktails created by noted New York City bartenders in time...
Read More
January 17, 2017 – This cocktail recipe comes from William Grant & Sons, and uses its Monkey Shoulder Blended Malt...
Read More
March 25, 2015 – April 6 is National Tartan Day celebrating the contributions of Scotland and Scottish-Americans, and Laphroaig's PR...
Read More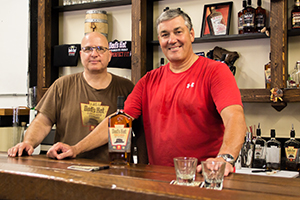 Pennsylvania was once the center of American whiskey distilling. John Cooper and Herman Mihalich are trying to revive the Keystone State's...
Read More
When Kentucky was still a wilderness in Colonial days, Pennsylvania was a hotbed of whiskey distilling. Back then, the Keystone...
Read More