Another Record Year For Kentucky Bourbon Tourism
Read Post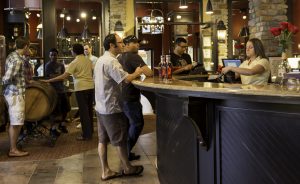 January 25, 2017 – Kentucky's emphasis on Bourbon-related tourism promotion in recent years has led to another banner year for...
Read More
Scotland's Bladnoch Distillery will be 200 years old in 2017, but for more than a year, it was fair to...
Read More
Graham Eunson has seen a lot during his career in the Scotch whisky industry. He shed a tear or two...
Read More
March 3, 2014 – Town Branch, the Lexington distillery owned by Pearse Lyons' Alltech conglomerate, is adding a rye whiskey...
Read More
January 13, 2014 – Many of Kentucky's leading Bourbon distillers will join forces in May to mark the 50th anniversary...
Read More
This weekend, I'm in Bardstown for the annual Kentucky Bourbon Festival. There's a legitimate claim that this could be the...
Read More
This is the first of two episodes from Whisky Live Paris, and there's a lot to cover this weekend. We'll...
Read More