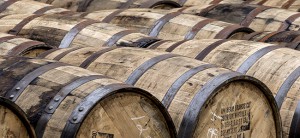 This week, we'll be talking about whisky and education. Not teaching people how to drink whisky, but how to make...
Read More
Lawyers are circling around the whisky industry, much like sharks around a shipwreck. At least five different US distillers and...
Read More
June 5, 2014 – Brown-Forman CEO Paul Varga is looking to expand his company's line of flavored whiskies based on...
Read More
Bruichladdich expressions come and go…sort of like the waves on Loch Indaal do. Laddie fans are lamenting a decision to...
Read More