On the Road at the 2020 Victoria Whisky Festival (Episode 802: January 19, 2020)
Read Post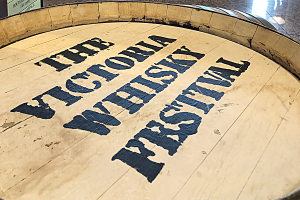 This week, we're in Victoria, British Columbia for one of the world's best whisky festivals, the 15th annual Victoria Whisky...
Read More
February 20, 2017 – Brown-Forman has now confirmed the hiring of veteran master blender Rachel Barrie as the new whisky...
Read More
April 30, 2014 – Japan's Suntory Holdings has officially completed its $16 billion (USD) acquisition of Beam, Inc., creating the...
Read More
May 2, 2013 – Beam Inc. reported first quarter earnings of $0.64/ share today, well above the estimates from Wall...
Read More
Scotch Whisky exports account for 80% of all Scottish food and drink exports each year, along with about 25% of...
Read More
Mike Padlipsky had two loves…software and whisky. He also had one mission…to find what he thought of as the world's...
Read More
Back at home, but with Paris still on my mind, and plenty of news to catch up on! We'll catch...
Read More
Good things take time, and after 109 years, Ardmore is finally being released as a single malt. Until now, all...
Read More