Back Home on Whiskey Row After 99 Years (Episode 732: October 14, 2018)
Read Post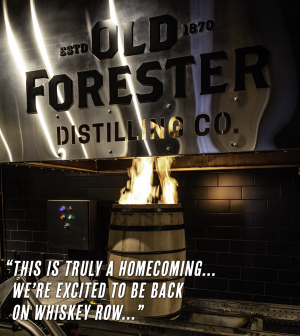 Old Forester released its final edition in the Whiskey Row series of limited-edition Bourbons this week, and the 1910 Old...
Read More
This week, we're in Ireland for the debut of the new Method And Madness range of Irish Whiskies from Irish...
Read More
March 16, 2015 – In a move that may be a sign of things to come, former George Dickel Master...
Read More
Lawyers are circling around the whisky industry, much like sharks around a shipwreck. At least five different US distillers and...
Read More
August 25, 2014 – Put this story in the category of rumor control. Diageo's groundbreaking ceremony last week for the...
Read More
June 18, 2014 – Diageo's planned $115 million dollar Bourbon distillery has received approval from the Shelby County Planning Commission...
Read More
March 17, 2014 – In a public relations war, the news release is often the simplest, yet one of the...
Read More