Denmark is known for its beers and aquavit, but is starting to develop a reputation for whiskies as well with...
Read More
May 2, 2017 – After years of confusing cross-ownership deals and distribution agreements, The Glenrothes Scotch Whisky brand and the...
Read More
Scotland's Glenturret Distillery celebrated its 240th anniversary this week by gathering 240 people at The Famous Grouse Experience for a...
Read More
Compass Box's Glaser: Transparency in Scotch Whisky "Sadly" Illegal
Read Post
November 3, 2015 – "I'm not clear on who in the world in our industry would be pushing for less...
Read More
A Peated Glenrothes? Amazing, But True!
Read Post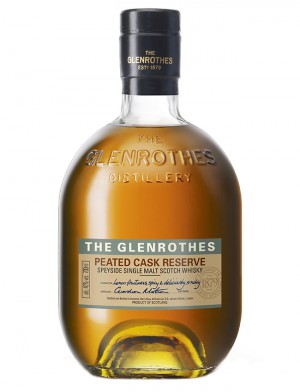 November 2, 2015 – Single malts from The Glenrothes released over the last two decades have been known for their...
Read More
The Glenrothes was one of the first Scotch Whisky distilleries to label its single malts with wine-style vintages instead of...
Read More
February 5, 2015 – Berry Bros. & Rudd is releasing the third expression in The Glenrothes Extraordinary Cask Collection series,...
Read More
February 19, 2014 – The Glenrothes has released the second in its "Extraordinary Cask" series of single cask bottlings –...
Read More
August 14, 2013 – Willy Wonka's "golden tickets" promised chocolate lovers a peek inside the Wonka candy factory in the...
Read More