Pernod Ricard Hops Back Into Kentucky Bourbon (Episode 772: June 16, 2019)
Read Post
Ten years after Pernod Ricard left Kentucky with the sale of Wild Turkey to Gruppo Campari, the world's #2 spirits...
Read More
Bourbon's Economic Impact Booms in Kentucky
Read Post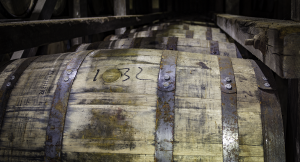 February 6, 2019 – Ten years ago, leaders of Kentucky's Bourbon industry staged a protest at the Capitol in Frankfort...
Read More
The Great Islay Swim (Episode 711: July 1, 2018)
Read Post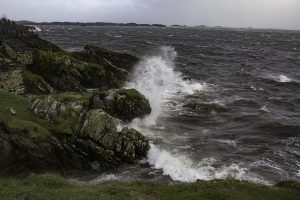 The rough, cold waters off Scotland's Isle of Islay are a challenge for even the best sailors, and one might...
Read More
Whisky makers have tried for decades to come up with ways of making young whiskies taste like older ones, but...
Read More
Having a holiday party this season? Master mixologist Dale DeGroff gives us some tips on cocktails and entertaining in this...
Read More
Today marks the birthday of a legend in the bourbon business. Buffalo Trace Master Distiller Emeritus Elmer T. Lee turns...
Read More
Three years ago this weekend, New Orleans and much of the Gulf Coast were in ruins after Hurricane Katrina. It's...
Read More