Parker's Heritage Collection Takes a Twist (Episode 713: July 12, 2018)
Read Post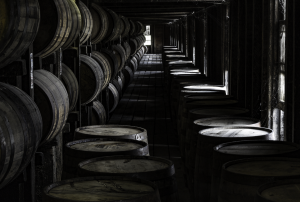 Heaven Hill has unveiled the 2018 edition of Parker's Heritage Collection whiskey. It's a Bourbon finished in Orange Curaçao liqueur...
Read More
July 19, 2017 – Wth Parker Beam's passing in January of complications from ALS, this year's release of Heaven Hill's...
Read More
This week, we'll tell you about two upcoming opportunities to taste rare whiskies in Scotland and Kentucky. David Faughn and...
Read More
September 16, 2015 – For many people, being inducted into a Hall of Fame is enough of a "lifetime achievement...
Read More
Kieran Folliard is a native son of Ireland, but calls Minnesota his home now. While running a group of Irish...
Read More
Templeton Rye has been in the spotlight in recent weeks as critics go after so-called "sourced whisky" producers for what...
Read More
September 9, 2014 – Heaven Hill is about to begin shipping the 2014 edition in the Parker's Heritage Collection series...
Read More
April 9, 2014 – Master Distillers Parker Beam and Edwin Foote are the latest inductees in Whisky Magazine's Hall of...
Read More
Gavin Hewitt is stepping down next month after ten years as the chief executive of the Scotch Whisky Association, balancing...
Read More