The Worst #@*$ Whisky I've Ever Tasted!
Read Post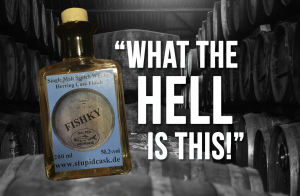 March 28, 2019 – "What have you done!" My mouth was puckering, trembling, and shivering all at the same time...
Read More
Pour Me a Spot of Whiskey, Please! (Episode 740: November 18, 2018)
Read Post
Back on the road again, and this episode comes from the New Brunswick Spirits Festival in Fredericton, New Brunswick! We'll...
Read More
November 16, 2014 – While newly re-elected Senator Mitch McConnell told Kentucky Republican Party leaders Saturday the "Bourbon Summit" with...
Read More