20 Years As a Whisky Maverick (Episode 841: October 18, 2020)
Read Post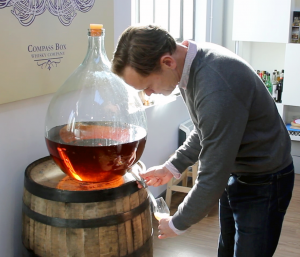 John Glaser and his team at Compass Box Whisky Company are celebrating their 20th anniversary this year. While Glaser has...
Read More
This week, we're in Ireland for the annual release of Midleton Very Rare from Irish Distillers. There's something different about...
Read More
Distilling is serious business, and safety is paramount. Brianna Bailey of The Oklahoman can testify to that…she was an eyewitness...
Read More
We're back from spring break, and it's time to taste some whiskies with our tasting panel of Sean McMillan, Chris...
Read More
Keith Batt never dreamed of distilling whisky when he and his family bought the Nant Estate in Tasmania, but the...
Read More
August 1, 2013 – Delilah's, the legendary Chicago punk rock and whisky bar, marks its 20th anniversary on August 29th,...
Read More