Think You Know Bourbon? Here's a Chance to Prove It! (Episode 748: January 6, 2019)
Read Post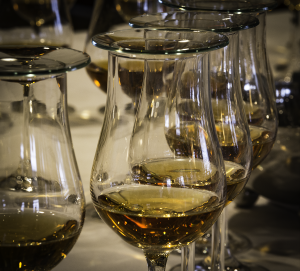 There are plenty of competitions to find the best whiskies, but what about competitions to find the best whisky tasters?...
Read More
Oxford, Mississippi is known for many things, but Bourbon isn't usually the first thing you think of. Chef John Currence...
Read More
We've seen whisky and movie tie-ins before, but Old Forester's new Statesman Bourbon is a bit different. It's featured in...
Read More
There are dozens of stakeholders in the Scotch Whisky industry, and while they do work together on a few key...
Read More
It's Father's Day weekend, and we have two stories to share on this week's WhiskyCast In-Depth. Euan Henderson didn't want...
Read More
Amrut got whisky lovers used to the idea of single malt whiskies from India, and now, Paul John is challenging...
Read More
Pappy Van Winkle's Family Reserve Bourbons may well be some of the hardest whiskies to find, and hundreds of people...
Read More