Go West, Whisky Investor…Westward, That Is (Episode 724: September 13, 2018)
Read Post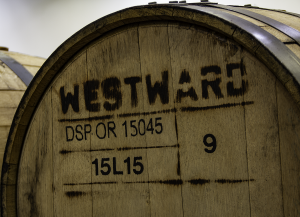 Portland's Westward American Single Malt from House Spirits is the latest prize in the spree of acquisitions and investments by...
Read More
This week, we'll talk with two people who have turned their passion for whisky into careers. Tracie Franklin is one...
Read More
The other night, one of the whiskey bars in Louisville held a "Jim Rutledge Tribute Night" to honor the retired...
Read More
April 4, 2016 – Luxco produces some of Kentucky Bourbon's biggest "legacy" brands, such as Rebel Yell and Ezra Brooks,...
Read More
Kieran Folliard is a native son of Ireland, but calls Minnesota his home now. While running a group of Irish...
Read More