March 13, 2014 – Construction on the new Tullamore D.E.W. Distillery in Tullamore, County Offaly, Ireland has reached a milestone...
Read More
Irish whiskey is enjoyed around the world, but perhaps not with as much passion as in Dublin. Leo Phelan is...
Read More
Irish whiskies once ruled the world, and Dublin was the center of Ireland's whisky industry. There are no distilleries left...
Read More
A bit of Irish distilling history is being brought back to life this weekend, if only for one day. Commercial...
Read More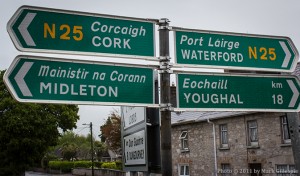 It wouldn't be March without a look at Irish whiskies, and Heidi Donelon gives us a look at the history...
Read More