Indianapolis Motor Speedway
Tasting Bourbons With the "Off Track" Team of Hinchcliffe, Rossi, & Durham
Read Post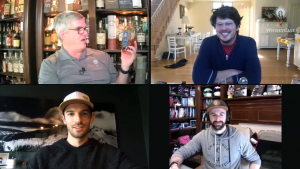 This is another in our series of special episodes during the coronavirus pandemic to help bring whisky lovers together while...
Read More
The Future of Whisky? (Episode 769: May 26, 2019)
Read Post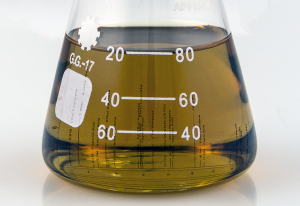 This week's episode is certain to arouse the ire of whisky purists. We're looking at Glyph, a "molecular whiskey" that's...
Read More
30 Years of the Scotch Whisky Experience (Episode 698: May 17, 2018)
Read Post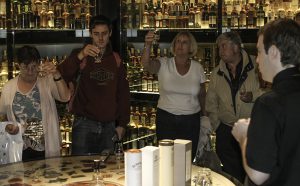 In May of 1988, the Scotch Whisky Experience opened its doors on Edinburgh's Royal Mile, next to Edinburgh Castle. Over...
Read More
Denmark is known for its beers and aquavit, but is starting to develop a reputation for whiskies as well with...
Read More
May 3, 2017 – When two-time Formula One World Champion Fernando Alonso took to the Indianapolis Motor Speedway today for...
Read More
August 12, 2014 – The Balvenie is kicking off its second annual Rare Craft Collection tour in Carmel, California this...
Read More
As the U.S. faces another debt crisis, this week marks the anniversary of a key event in another U.S. debt...
Read More