Pour Me a Spot of Whiskey, Please! (Episode 740: November 18, 2018)
Read Post
Back on the road again, and this episode comes from the New Brunswick Spirits Festival in Fredericton, New Brunswick! We'll...
Read More
A Whisky Trade War on the Horizon? (Episode 703: June 3, 2018)
Read Post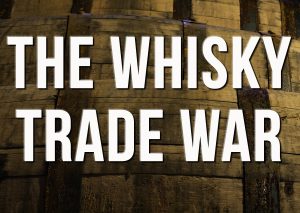 Canada and the European Union are planning retaliatory tariffs on imports of Bourbon and other American whiskies after this week's...
Read More