Whisky makers have tried for decades to come up with ways of making young whiskies taste like older ones, but...
Read More
The Likarish family opened Ironroot Republic Distillery in Denison, Texas in 2013. Brothers Jonathan and Robert Likarish handle the distilling,...
Read More
The Scotch Malt Whisky Society is not only an independent bottler of Scotch whiskies, but also the world's largest whisky...
Read More
There are lots of whiskies to choose from, and there's a story behind each one. This time around, we'll talk...
Read More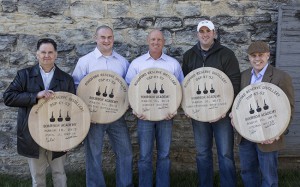 As we begin the 11th year of WhiskyCast, we're taking a look back this week to catch up with some...
Read More
Amrut got whisky lovers used to the idea of single malt whiskies from India, and now, Paul John is challenging...
Read More