Auction Houses Bid for Whisky Collectors' Business
Read Post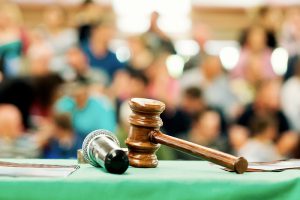 With more people looking at rare whiskies as investments, more of the world's top auction houses are adding spirits experts...
Read More
March 2, 2017 – The Scotch Whisky Association has once again turned to Her Majesty's diplomatic corps for a leader,...
Read More
This Monday marks the 20th anniversary of the fire that destroyed Heaven Hill's distillery and 90,000 barrels of whiskey in...
Read More
Distillery managers come and go at Lagavulin, but Iain McArthur is a fixture at the legendary Islay distillery. McArthur's something...
Read More
October 25, 2016 – Scotch Whisky Association chief executive David Frost is leaving the Edinburgh-based trade association, and will return...
Read More
Lagavulin Distillery is celebrating its 200th anniversary this year, and the Islay distillery hasn't changed all that much over the...
Read More
This week, Ardbeg unveiled its first single malt with an age statement since the original debut of the 10-year-old edition...
Read More
We've packed this week's WhiskyCast full of cask-strength conversation from around the world! Texas distillers Amanda and Nick Swift will...
Read More