The "Godfather of Rye Whiskey" (Episode 730: October 7, 2018)
Read Post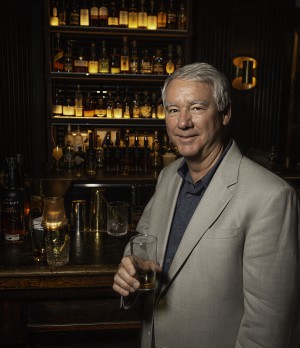 The largest single distiller of Rye Whiskey isn't in Kentucky, but just along the other side of the Ohio River...
Read More
Scotland's Glenturret Distillery celebrated its 240th anniversary this week by gathering 240 people at The Famous Grouse Experience for a...
Read More
October 14, 2015 – Perhaps one should shed a tear this fall for the whiskey sellers of the world…those poor,...
Read More
We're kicking off this weekend's special coverage of the Spirit of Speyside Festival in Scotland this time around! Thousands of...
Read More
May 29, 2014 – Robb Report, the magazine focusing on high-end luxury items of all shapes and sizes, is out...
Read More
What goes into reviving a distillery that's been closed for 14 years? That was the question from WhiskyCast listener Scott...
Read More
Bourbon's big, baby! So big that we've crammed four of Kentucky's best distilleries into one big episode of WhiskyCast. We'll...
Read More
Most of us will never be able to produce our own whisky, but admit it, you'd probably love to be...
Read More