Distillers Largely Free of Holiday Flood Damage So Far
Read Post
January 3, 2016 – With heavy rain still slamming parts of Scotland and flood advisories in place, distillers returning from...
Read More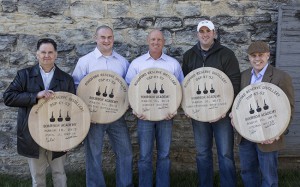 As we begin the 11th year of WhiskyCast, we're taking a look back this week to catch up with some...
Read More
This week's episode comes from Edinburgh…no, not THAT Edinburgh. I'm actually in Edinburgh, Indiana on family business, but talked with...
Read More
Good things take time, and after 109 years, Ardmore is finally being released as a single malt. Until now, all...
Read More