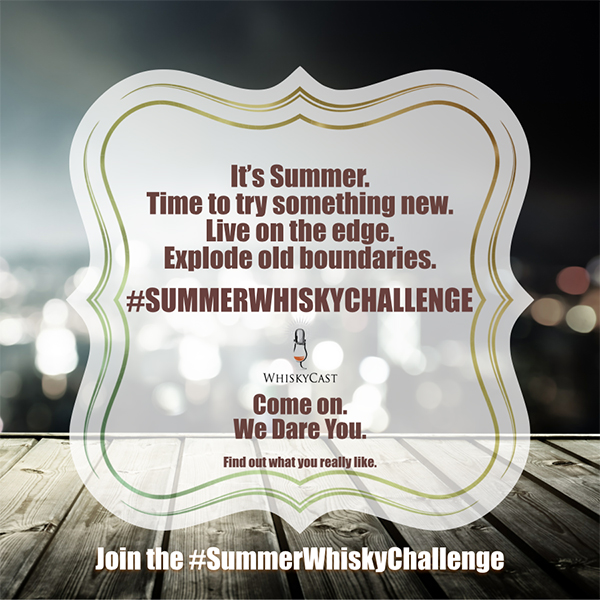 Are you ready for a little summer adventure? Ready to explore what whisky is to you? We challenge you to grab some friends and commit to trying 5 new whiskies this summer.
The goal is to stretch your horizons, live on the wild side a bit…if you normally only drink one specific kind of whisky, pour or order something different. And that local craft distillery you've been curious about — check it out.
Each time you taste a new whisky, post your tasting notes using the comments form below or on the WhiskyCast Facebook page, then let your fellow whisky lovers know about it on social media using the hashtag #SummerWhiskyChallenge. And photos and videos of your experience — we double dare ya!
Submit those to comments@whiskycast.com, on the WhiskyCast Facebook page, or on Twitter @whiskycast. Ready to take the challenge? Make sure you are a registered user of WhiskyCast.com (see our privacy policy), then Tweet @whiskycast with the hashtag #WhiskyChallengeAccepted, touch and share the graphic below on Facebook, Twitter, or Google+ — and invite your friends to join us!
Oh — if you post tasting notes on a sample that Mark's never tasted, feel free to throw down your own challenge @whiskycast.