Stories
Whisky is a passion to explore. From the history of the spirit to the evolution of the industry, the story of whisky helps fuel that passion. Often, it's easy to forget that whisky is also a global multibillion dollar industry. The stories of whisky — from news and new releases to in-depth inquires and what goes on behind the label — blend together to help us appreciate the spirit of whisky.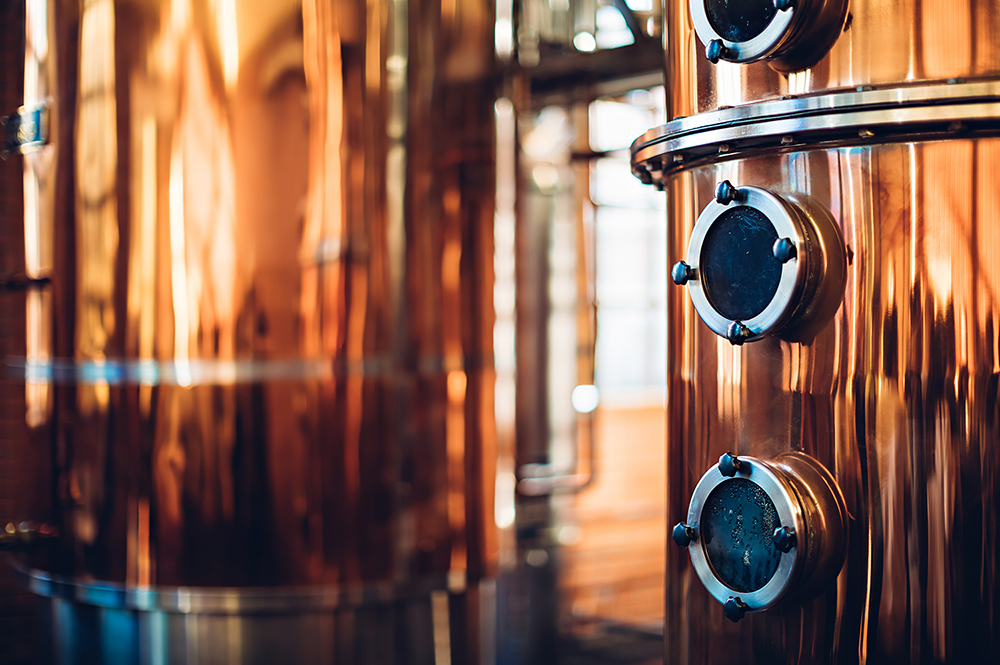 WhiskyCast Exclusive: Richard Paterson Frustrated With Whyte & Mackay Turmoil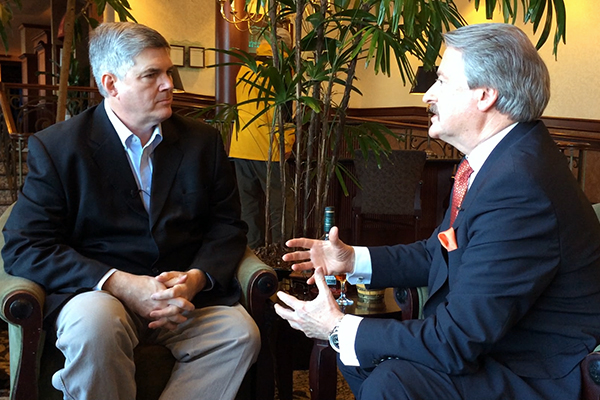 January 19, 2014 – Whyte & Mackay's future is up in the air again, and it's something the Scotch whisky producer's longtime master blender has become used to.
"I've been with the company coming up 44 years…I've seen nine takeovers, I'm on my 19th boss, I don't know how many different marketing people I've seen, but a lot in that time," Paterson told WhiskyCast's Mark Gillespie in an exclusive interview during the Victoria Whisky Festival. "So, when I see all these different takeovers, I get a little bit disappointed…because there's one word that sticks out more than anything else, and that's inconsistency."
The UK's Office of Fair Trading is currently considering a proposal from Diageo and United Spirits, Whyte & Mackay's parent company, to sell off most of Whyte & Mackay in order to satisfy the regulators' concerns over competition in the blended Scotch whisky market. Diageo acquired operational control of India-based United Spirits during 2013, while holding around 25% of the company's stock. Under the proposal, Diageo would retain the Dalmore and Tamnavulin malt whisky distilleries, while selling the Jura and Fettercairn malt whisky distilleries, the Invergordon grain whisky distillery, and the entire Whyte & Mackay blended Scotch portfolio.
However, India's CNBC-TV18 reported today that Suntory has made an offer of just under $1 billion (USD) for all of Whyte & Mackay with the backing of three private equity investors. The story cites "unidentified sources", and Suntory declined to comment on the report. Last week, India's Business Standard reported that United Spirits directors were prepared to consider a bid for the entire Whyte & Mackay unit, even though Diageo's proposal to the Office of Fair Trading cited the need to retain the Dalmore & Tamnavulin distilleries to supply malt whisky for the United Spirits brands sold in India.
Richard Paterson is responsible for creating the company's entire range of whiskies, but is most often identified with The Dalmore's luxury single malts. He has been a key part of the brand's promotional campaigns for years, including a range at Harrod's that carries his name. Should the current plan be implemented, it's not clear which side he would stay with, but he remains hopeful that a solution will be found that allows Whyte & Mackay to remain intact.
"No matter which part of the world I go to, there's always somebody who's going to take over. The rumors are rife everywhere I go to, and every time there's a dinner in Scotland, people create more…people are like that, you know, rumors just fly. But hopefully, one day it will settle down and we'll know which direction, whether it will be split up. I personally do not hope it will not be split up, but we cannot say at this present time…it looks a little bit uneasy."
Paterson admits some frustration with the current situation, which has also forced him to put his plans to identify and train his eventual successor on hold until Whyte & Mackay's future is sorted out. However, he said he remains hopeful of being able to finish his career on a high note with the company. "Although we go through these very painful takeovers, that are not only frustrating for someone like myself, but you've got to think about the other people in the company," he said. "Hopefully, when we do get that final takeover and we know what's happening, then we can settle down and have a rosy future."
For more of Richard Paterson's comments on the Whyte & Mackay situation, listen to Episode 462 of WhiskyCast. The entire WhiskyCast interview with Richard Paterson will be available soon on WhiskyCast HD.
Links: Whyte & Mackay | United Spirits | Diageo | Office of Fair Trading