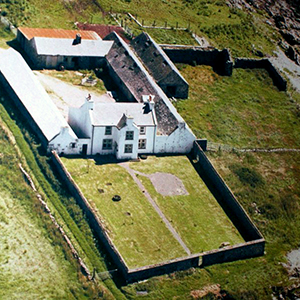 January 27, 2014 – Islay will get its newest — and smallest whisky distillery now that planning permission has been granted for Jean Donnay's new distillery at Gartbreck Farm just down the coast of Loch Indaal from Bowmore. Donnay, the owner of Glann ar Mor Distillery on France's Brittany Coast, plans to start construction in May with a goal of producing the first spirit runs by the fall of 2015.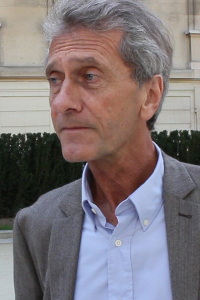 "Scotland is the mother of whisky," Donnay told WhiskyCast's Mark Gillespie in a telephone interview. "In Scotland, I couldn't think of a better place than Islay…there are many other good places, in the Highlands, in Speyside…but  to me, Islay has something that's magic." Donnay had wanted to build a second distillery after opening Glann ar Mor in 2005, and discovered Gartbeck Farm about 2 miles south of Bowmore. Fate intervened, and Donnay found out that the farm was for sale about three months later.
"I only had three days to take a decision, and I took it."
Donnay plans to include floor maltings and a kiln at the distillery, along with two fire-heated copper pot stills that will produce 100% peated whisky with an annual capacity of around 60,000 liters of spirit. "The plan is to malt about 20 percent of our own needs," Donnay said. "The remaining, I don't know exactly where it will come from…I would like to have it from the Port Ellen Maltings, but at the moment, I'm not sure." He plans to keep the farm's existing buildings, while adding a visitors center and the distillery at the site.
Glann ar Mor has been producing a peated single malt under the Kornog label for several years along with unpeated Glann ar Mor single malts, Donnay and his wife Martine will continue to operate the distillery as part of their Celtic Whisky Compagnie, which has also released several independent bottlings of Scotch whisky. Their Gartbreck Whisky Company will also serve as an independent bottler for Scotch whisky and other spirits, and Donnay expects that to help the distillery become profitable in its fourth year of operation.
Listen to this weekend's WhiskyCast for more with Jean Donnay.
Editor's note: This story was updated on January 29 following an interview with Jean Donnay. 
Links: Gartbreck Distillery