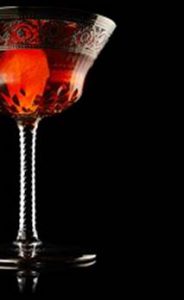 January 17, 2017 – This cocktail recipe comes from William Grant & Sons, and uses its Monkey Shoulder Blended Malt Scotch Whisky (made from malts distilled at Balvenie, Glenfiddich, and Kininvie), along with vermouth and maraschino liqueur.
1 ½ parts Monkey Shoulder
¾ part sweet vermouth
¼ part maraschino liqueur
1 dash of chocolate bitters
Add all ingredients to mixing group, then add ice and stir. Once dilution is reached, strain into glass and garnish with a twist of orange peel.