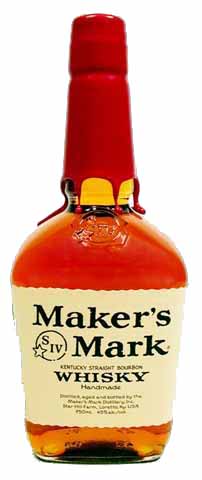 December 9, 2014 – Another lawsuit has been filed challenging the authenticity of whiskies claimed to be "handmade", this one in California against Beam Suntory's Maker's Mark Bourbon. Safora Nowruzi and Travis Williams are the lead plaintiffs in a class-action lawsuit filed December 5 in U.S. District Court in San Diego seeking more than $5 million in damages. The lawsuit alleges Maker's Mark violates California consumer protection laws by claiming to be "handmade", even though all of the equipment used in the Loretto, Kentucky distillery is mechanized.
In an email to WhiskyCast, Beam Suntory spokesman Clarkson Hine declined to comment on the specifics of the lawsuit.
"This claim is without merit, we will defend this case vigorously and we are confident that we will prevail. Beyond that, as a matter of company policy, we don't comment on the details of matters in litigation."
The lawsuit seeks to have all California residents who purchased bottles of Maker's Mark over the past four years certified as members of the class of plaintiffs in the case. Beam Suntory's attorneys have not responded to the initial filing, and as in all civil cases, are given a period of time to file their response with the court.
The lawsuit is the sixth filed this year against spirits producers accused of misleading consumers by claiming to be handmade. In September, Templeton Rye was sued in a Chicago court for not disclosing on its labels that its whiskey is distilled at MGP-I's distillery in Lawrenceburg, Indiana, and not at the company's small Iowa facility. Texas-based Fifth Generation Inc. faces at least four lawsuits in California, Florida, Illinois, and New Jersey over claims that its Tito's Handmade Vodka is not handmade, but produced in a large-scale commercial distillery.
Editor's note: The complaint against Maker's Mark is available to review here. Note that in civil cases, court filings are drafted to present the best case possible for that side's arguments, and unlike sworn testimony in depositions or a trial, are not filed under oath as to their accuracy. 
Links: Maker's Mark