Stories
Whisky is a passion to explore. From the history of the spirit to the evolution of the industry, the story of whisky helps fuel that passion. Often, it's easy to forget that whisky is also a global multibillion dollar industry. The stories of whisky — from news and new releases to in-depth inquires and what goes on behind the label — blend together to help us appreciate the spirit of whisky.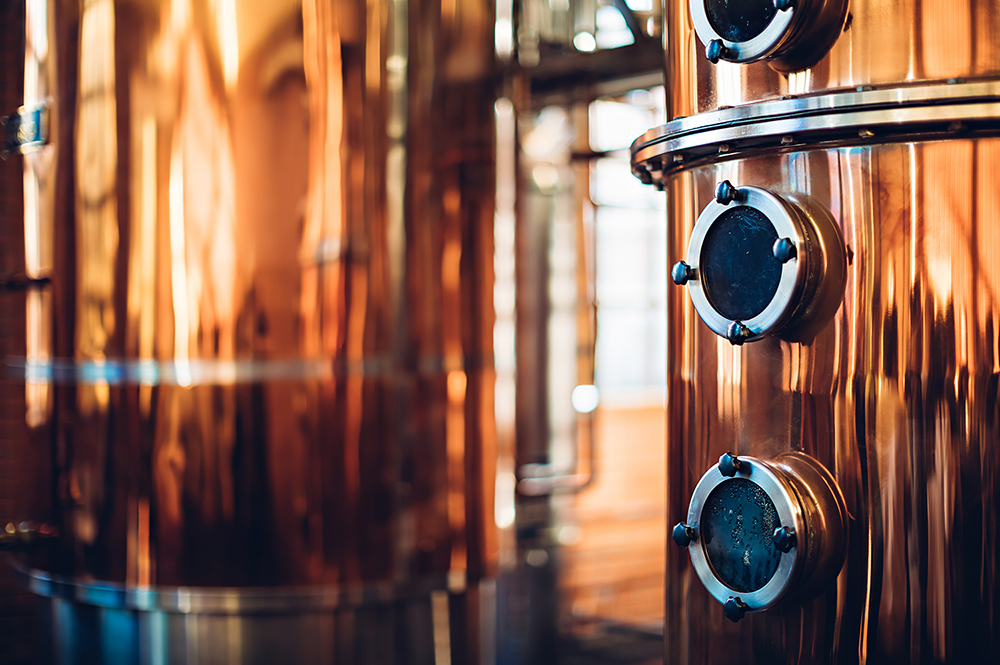 Laphroaig To Add New Expressions For 200th Anniversary Year
September 24, 2014 – Laphroaig Distillery will celebrate its 200th anniversary in 2015, and Beam Suntory plans several new expressions to debut during the year of celebrations along with a new event on Islay for members of the Friends of Laphroaig affinity group. The official announcement came today in Stockholm, Sweden as part of the annual Laphroaig Live webcast, as distillery manager John Campbell announced that the Laphroaig 15-year-old expression will return in early 2015 along with new 21 and 32-year-old expressions and hinted at several others while giving no details.
Laphroaig replaced the 15-year-old expression with an 18-year-old version several years ago, but global brand ambassador Simon Brooking said today during a webcast viewing party in Philadelphia that the decision to revive the expression was based largely on consumer interest. "There's been a lot of demand for the 15-year, so we're bringing that one back and I'm really excited about that…a beautiful whisky, a lot of fans of the 15-year." There will also be a very limited 32-year-old Laphroaig, along with a new 21-year-old version that will mark the 21st anniversary of the Friends of Laphroaig.
The affinity group has more than 630,000 members worldwide, and while Laphroaig will continue to welcome them during its annual day as part of the Islay Festival of Malt & Music next May, the distillery is working on a separate event to mark the 200th anniversary that will be held later in the year. Brooking said it would be logistically difficult to hold a major celebration as part of the "Feis Ile" – which already taxes Islay's infrastructure with thousands of visitors during the final week of May.
"For many folks who are coming across, accommodations and travel to and from the island are already booked, so it's going to be very difficult," Brooking said. "We're currently in the process of finalizing another month when we'll have a separate Friends of Laphroaig event to celebrate the 200-year anniversary, which actually we are planning on becoming an annual event. We have so many Friends of Laphroaig that we could support a separate FoL event from the Islay Festival itself."
Listen to Mark Gillespie's interview with Simon Brooking:

As Brooking said, details are still being worked out, but it is likely that the new event would be scheduled for August or September of 2o15. During the Laphroaig Live webcast, John Campbell all but confirmed that next year's webcast will come from the distillery on Islay. The series began in 2007 with a live webcast from the distillery, and has been produced each September in locations around the world ranging from Kentucky's Maker's Mark Distillery (which supplies the ex-Bourbon casks used to mature Laphroaig) to Australia.
Links: Laphroaig