Heaven Hill & Parker Beam's Legacy of Excellence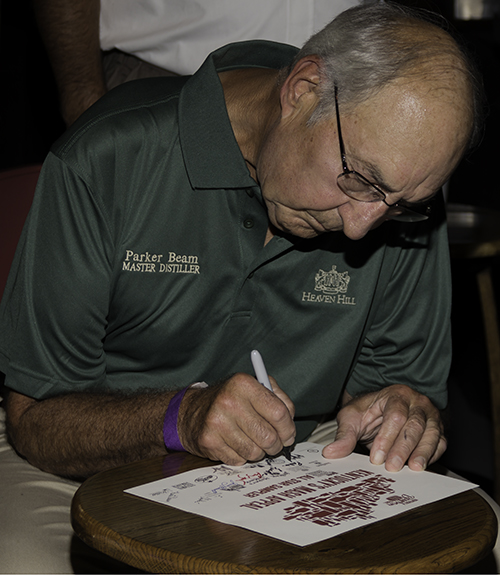 For more than five decades, Parker Beam was a driving force in building Heaven Hill's reputation for quality whiskies. The son of Earl Beam, Heaven Hill's Master Distiller for 29 years, Parker joined the Heaven Hill family in 1960. In 1975, he succeeded his father as our Master Distiller and led our team until his untimely death in 2017 following a lengthy battle with ALS. During that time, Parker and our distillers filled more than five million barrels of whiskey, won countless awards, and oversaw the rebirth of interest in Bourbon and other American Whiskeys. He was responsible for the taste of Evan Williams Single Barrel, our Elijah Craig range of Bourbons, and created our Bernheim Wheat Whiskey – the first new style of American Whiskey introduced since the end of Prohibition.
In this episode of "Stories From the Hill," we'll hear Parker's story from the man himself – in an interview recorded at his 50th Anniversary celebration in October of 2009.
Parker Beam was not only a leader of our family at Heaven Hill, but one of the Bourbon industry's most respected leaders. When the Kentucky Bourbon Hall of Fame inducted its first class of honorees in 2001, he was among the first to become a "Bourbon Hall of Famer." In 2015, the Hall of Fame not only presented Parker Beam with its first-ever Lifetime Achievement Award – they named it after him as a lasting legacy.
In 1983, Parker's son Craig followed him into the whiskey business when he joined Heaven Hill, and eventually became co-Master Distiller alongside his father. While Craig now oversees other parts of his family's businesses, he and the entire Beam family remain valued members of the Heaven Hill family.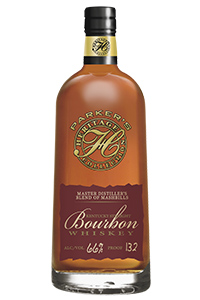 In 2007, Parker became only the second living Master Distiller in Kentucky to lend his name to a Bourbon brand when Heaven Hill introduced the Parker's Heritage Collection annual series of whiskies. Each year, Parker selected a specific style of whiskey from our inventory of more than 1.3 million barrels maturing in warehouses around Kentucky. He then went on to pick the exact barrels from that massive inventory to go into the whiskeys that carried his name – whiskies that also were known by other names like "Best of Show" and "American Whiskey of the Year."
After Parker was diagnosed with ALS in late 2012, he and Heaven Hill decided to use the popularity of the Parker's Heritage Collection series to help raise awareness and money for the fight against ALS. Starting with the 2013 edition, Heaven Hill has donated a percentage of the sales of each bottle of Parker's Heritage Collection to the ALS Association's "Parker Beam's Promise of Hope Fund." Since then, more than $1.2 million dollars has been raised for the ALS Association's research and patient support programs.
Heaven Hill President Max Shapira joined the family business in 1971, just four years before Parker Beam succeeded his father as Master Distiller. "We sort of grew up in this thing together," he said in a 2016 interview. "Bottom line…a great guy, a family guy, and means a tremendous amount to Heaven Hill."
Visit us online at HeavenHillDistillery.com, and if you're visiting Kentucky, we'd love to meet you at our Bourbon Heritage Center in Bardstown or the Evan Williams Bourbon Experience on "Whiskey Row" in Downtown Louisville.