Each week, we bring you the latest whisky news on WhiskyCast, but a lot can happen during the week. Now, you can keep up with whisky news as it happens here on WhiskyCast.com!
March 1, 2020 – The founders of Calgary-based Secret Spirits are in an Idaho jail after being arrested on charges of illegally selling Scotch Whisky to undercover state liquor agents. Jonathan and Cindy Bray were arrested by Idaho State Police last Monday and face felony charges of criminal conspiracy and selling liquor without a license. They are being held in the Kootenai County Jail in Coeur d'Alene on $100,000 bond each, according to the jail's current list of inmates as of this morning. Both are scheduled to appear in District Court for a hearing this coming Friday (March 6).
According to the Coeur d'Alene/Post Falls Press, the Brays told the agents they were trying to get rid of more than 100 bottles of whisky from a storage unit because of "trade disagreements" that kept them from getting it into Canada. They had the whisky shipped to Idaho, and told the agents it would be easier to sell the whisky there than try to transport it to Calgary. Agents seized more than 100 bottles of Scotch from the storage unit following the arrests. Secret Spirits does not hold the federal licenses required to operate legally as an importer or distributor in the United States, and it is illegal to sell alcoholic beverages in Idaho without the proper state licenses.
The Brays have been fixtures in Canada's whisky industry for at least a decade. Prior to founding Secret Spirits, they were partners in Purple Valley Imports, and have been regular exhibitors at many Canadian whisky festivals. Their company has also distributed  whiskey and spirits brands from Ireland and Japan within Canada, according to the Secret Spirits web site.
Secret Spirits is best known for its annual Whisky Advent calendars, which the Brays produced using whisky imported from Scotland. Court records indicate the Brays have shipped 154 boxes of whisky from their Idaho storage unit to U.S. customers since last November, and that they had told the private postal franchise handling their shipments that the packages contained "blown glass from Scotland" instead of whisky. It is illegal to ship alcoholic beverages through the United States Postal Service.
Prosecutors originally asked for bail of $250,000 each and for both suspects to turn over their passports, based on the potential sentence of up to 10 years in prison. While neither of the Brays have criminal records in the U.S., prosecutor Jed Whitaker told the newspaper that the potential penalties are severe enough to make them flight risks. A magistrate set bail at $100,000 each and ordered the Brays to forfeit their passports until the case is resolved.
As previously noted, the Brays remain in custody and have not been available for comment. It is not known whether they have retained legal counsel to speak on their behalf.
Editor's note: As with all criminal cases in the U.S., defendants are presumed to be innocent until proven guilty at trial. Since the Brays remain in custody, we have not been able to get their side of the story. This story will be updated with additional details as needed. This story was edited to clarify the extent of the Secret Spirits distribution business within Canada. 
---
February 29, 2020 – The University of Kentucky's main campus in Lexington will be getting a new 600-bed "dormitory," of sorts. It'll house undergraduate whisky barrels instead of students, though.
Construction will begin in the next few weeks on a new microdistillery and maturation warehouse as part of the UK College of Agriculture's James B. Beam Institute for Kentucky Spirits. Independent Stave Company CEO Brad Boswell announced during the Institute's first industry conference Thursday that his family will donate $1 million   to fund construction of the warehouse. It'll be used to mature whiskey and other spirits distilled by students as part of their studies, along with testing new ideas in whisky maturation.
"Hopefully, we'll have lots of good liquids going into barrels, different types of barrels for different amounts of time and see how they perform," Boswell said during a news briefing at the conference. "We'll have a common goal of making better and better Bourbons and whiskies that the public enjoys responsibly," he said.
The Beam Institute was established last year with a $5 million endowment from Beam Suntory with a goal of creating degree programs for students seeking careers in distilling, along with funding scientific research. The Institute has already started work with colleagues at other universities and the U.S. Forest Service on a long-term project to map the genome of the American White Oak tree. That research will help determine the best ways to ensure the survival of the species, which is a critical element of the whisky-making process for distillers around the world.
"I'm so honored that the Boswell family felt comfortable with us to build that facility and make this the world-class facility that it can be," UK professor and Beam Institute director Seth DeBolt said. "That is the final piece where (students) can engage in not only the distilling, the grains piece, and all the operations, but then take that into the maturation piece…that's an amazing opportunity even though the aging period may extend beyond when they're actually in the classroom, that will be something they can come back, visit, think about, and learn from," he said in an interview following the announcement.
The warehouse will be named the "Independent Stave Company Boswell Family Barrel Warehouse," with construction of the distillery and warehouse expected to take about 18 months. It will be the first distillery and maturation warehouse on a college campus in Kentucky, and one of the first in the nation.
DeBolt doesn't see any potential issues with having hundreds of barrels of whiskey maturing in the middle of a thirsty college campus. He noted that it's hard to move a 500-pound barrel of whiskey without being noticed, but allowed that there will be security measures in place at the dormitory, er, warehouse.
Links: James B. Beam Institute for Kentucky Spirits | Independent Stave Company
---
By Mark Gillespie
February 14, 2020 – There's no love lost on this Valentine's Day between the Trump Administration and European Union leaders, and that means continued tariff trouble for whisky companies. The Office of the U.S. Trade Representative announced Friday evening that the U.S. will maintain its 25% import tariff on single malt whiskies from Scotland and Northern Ireland, along with liqueurs and cordials from the UK, Ireland, Germany, Spain, and Italy.
The tariffs are part of a $7.5 billion package of U.S. countermeasures imposed October 18 following a World Trade Organization ruling that the European Union has provided unfair subsidies to aircraft maker Airbus for more than a decade. U.S officials had threatened to raise those tariffs to as high as 100% in December and expand the list of goods subject to tariffs after EU officials initially rejected demands to implement recommendations in the WTO ruling.
While those changes have not yet been made, there have been negotiations between the two sides following recent changes in European leadership. In a statement announcing the decision, the USTR indicated that the United States remains open to a negotiated settlement that addresses the Airbus subsides. However, the Trump Administration decided to put additional pressure on Europe by targeting Airbus specifically. The 10% tariff imposed in October on imports of large commercial aircraft imported from Europe is being raised to 15% effective March 18.
The single malt whisky tariff has only been in effect for nearly four months now, but has already had a significant impact of its own on Scotch Whisky producers. The Scotch Whisky Association reported this week that UK Customs data showed a 25% drop in Scotch Whisky exports to the U.S. during the final three months of 2019 and a year-over-year decline of 7% compared to 2018. SWA chief executive Karen Betts blasted the decision in a Twitter post Saturday morning.
Spirits industry leaders have been lobbying both the White House and EU officials over the last month to negotiate an end to their ongoing trade dispute. The tariff crisis began in June of 2018 when the European Union imposed a 25% tariff on imports of Bourbon and other American whiskies as a response to Trump Administration tariffs on European aluminum and steel. Since then, exports of American whiskies to Europe have fallen significantly. Wednesday, the Distilled Spirits Council released its annual economic report citing government statistics showing a 27% year-over-year decline in exports during 2019.
In a statement released after the USTR announcement, the trade association repeated its call for both sides to de-escalate the conflict.
"It has become abundantly clear that tariffs on distilled spirits products are causing rough seas on both sides of the Atlantic. We are gravely concerned that if these disputes are not resolved soon, these U.S. tariffs on EU spirits imports will cause a similar drag on the U.S. economy, jeopardizing American companies and jobs."
DISCUS CEO Chris Swonger remains optimistic that the two sides can resolve their differences. "Six months ago, they weren't talking, and if they were talking, they were talking past each other…so now they're talking and they're talking in earnest, so we'll see where it goes," he said in an interview following the briefing Wednesday in New York City.
There may not be a resolution for several months, since both sides are awaiting a World Trade Organization ruling on the EU's complaint over what it calls illegal U.S. subsidies to Boeing. European leaders have already released their own list of American goods to be targeted for tariffs if they win that case, including rum, vodka, and brandy. In addition, the existing 25% tariff on Bourbon and other American whiskies is scheduled to go up to 50% in the spring of 2021.
In its announcement, the Trump Administration also indicated that it would consider immediate action if the European Union imposes any additional tariffs on American exports in connection with either the WTO Airbus ruling or the upcoming ruling in the Boeing case.
Editor's note: This story has been updated to include reaction from the Scotch Whisky Association.
Links: Office of the U.S. Trade Representative | Distilled Spirits Council | Scotch Whisky Association
---
By Mark Gillespie
February 13, 2020 – If you build it, they will come. That applies not only to a baseball field in the middle of an Iowa corn field, but to whiskey distilleries in Kentucky – as the state's distilleries release their 2019 Bourbon tourism numbers. The data shows a significant increase in Bourbon-related tourism throughout Kentucky, with the 37 distilleries on the Kentucky Bourbon Trail reporting a 22.8 percent increase in visitors during the year.
According to the Kentucky Distillers Association, 1,719,821 people visited the 18 distilleries on the Kentucky Bourbon Trail and the 19 distilleries on the Kentucky Bourbon Trail Craft Tour during 2019, with more than 70% traveling from outside the Commonwealth.
2019 was the 20th anniversary for the Bourbon Trail, and the KDA is planning a series of special events this year for the 21st anniversary as the "tour officially comes of age." In a news release announcing the 2019 statistics, KDA executives announced plans to hold cocktail celebrations at each member distillery, along with "pop-up" events this summer at the 18 Kentucky Bourbon Trail distilleries leading up to a special event in September at the Frazier History Museum in Louisville.
In addition, Sazerac's Buffalo Trace Distillery in Frankfort reported a 35% increase over 2018 with 293,996 visitors. Sazerac is not a member of the Kentucky Distillers Association, and its numbers are not included in the KDA's report. It is likely that there was some overlap among tourists who visited both Buffalo Trace and distilleries along the Bourbon Trail.
Buffalo Trace has started another expansion of its visitors center, which was last expanded in 2015. Work on the project is expected to take most of the year, but will be done in stages to minimize the impact on visitors.
Links: Kentucky Bourbon Trail | Buffalo Trace
---
By Mark Gillespie
February 13, 2020 – American spirits producers should be in a great mood. Domestic sales are at an all-time high, and spirits gained market share against beer and wine for the 10th straight year, according to 2019 data released by the Distilled Spirits Council of the United States (DISCUS). U.S. sales of Bourbon and other American whiskeys grew by 10.8 percent, with Rye whiskies showing significant strength along with sales of higher-priced premium whiskies.
Why, then, was there so much tension in the air at Wednesday's DISCUS economic briefing in New York City?
Tariffs.
The European Union's 25% tariff on imports of American whiskies not only led to a 27% decline in exports to EU countries during 2019, from around $700 million in 2018 to $514 million. That helped drag down the value of global American whiskey exports by 16% to $996 million in 2019.
"The tariff headwinds that we have been facing have started to stunt our growth in export markets," says DISCUS public policy chief Christine LoCascio. "American whiskey is what drives U.S. spirits exports, and it accounted for 65 percent of total spirits exports in 2019," she said during the briefing. "Obviously, the tariffs have increased the level of uncertainty that our exporters are facing, and we see the effects of these tariffs on our exports to the EU," noting that even with the decline in 2019, European Union member nations still accounted for 52% of all American whiskey exports.
Seven of the top ten markets for those exports were affected by the tariffs in 2019, but only one actually showed an increase in American whiskey shipments. Latvia is a transit hub for shipping to Russia and other countries, and recorded an 18.9% increase in exports over 2018. In fact, Japan leapfrogged over five other countries to become the top U.S. whiskey export market with a 24.6% gain in shipments over 2018 – when it was the #6 market. The United Kingdom was the top export market in 2018 with shipments valued at $150 million – but fell 32.7% to $101 million in 2019. France, Germany, Spain, the Netherlands, and Poland also recorded double-digit declines.
The briefing came a day after the Scotch Whisky Association reported shipments to the U.S. plunged in the fourth quarter of 2019 after the Trump Administration imposed a similar tariff on single malts from Scotland and Northern Ireland along with liqueurs from the U.K, Ireland, Germany, Italy, and Spain. The tariff was imposed on October 18 as part of a package of countermeasures approved by the World Trade Organization after the U.S. won its case against the European Union over subsidies for aircraft maker Airbus.
The tariff had a small impact on overall U.S. Scotch Whisky sales for the year, with single malts showing 6.9% annual growth and claiming nearly a quarter of market share. Blended Scotch declined by two percent on weaker sales of lower-priced "value" whiskies, but strong gains in sales of high-end blends mitigated most of the impact.
Analysts expect Scotch Whisky to see a comparable decline in U.S. sales as American Whiskies have in Europe if the U.S. tariff remains in place for all of 2020, and American consumers may see an even greater impact on selection. "When you think about the kinds of Scotches that are often imported into the United States, some of them are very rare…some of them have very, very long lead times," said DISCUS chief economist David Ozgo. "It takes 18 years to make an 18-year-old Scotch, so there are limited quantities of these products…and from the position of Scotch makers, well, gosh, the Japanese people, they like Scotch as well, so some of these high-end products…the U.S. might not get its allocation any more," he said.
That concern is even more justified as the industry waits for word from the Office of the U.S. Trade Representative on its next move in the ongoing dispute between the U.S. and the European Union over aircraft subsidies. European leaders have been holding firm on their support for Airbus while awaiting a similar ruling in their case against the U.S. over its support for Boeing, and Trump Administration officials could announce an increase in the whisky tariff from 25% to as high as 100% in the next several days. In addition, White House officials are debating internally whether to add even more whiskies to the list, including Blended Scotch and Irish whiskies.
"We had a meeting with USTR earlier this week…obviously, they do not elaborate one way or the other until something is announced," says DISCUS CEO Chris Swonger, who has been trying to explain to administration officials that an increase in tariffs could lead to job losses and smaller import companies going out of business. "I think there's full awareness of that…the good news is that the Trump Administration and the EU are talking, and we're anticipating a series of meetings, the discussions are becoming more intense, and that's a good sign…six months ago, they weren't talking," Swonger said.
Links: Distilled Spirits Council | Office of the U.S. Trade Representative
---
By Mark Gillespie
February 11, 2020 – For years, the United States has been the most valuable export market for Scotch Whisky producers. A year from now, that may no longer be the case. The 25% tariff imposed by the Trump Administration since October 18 on imports of Scotland's single malts and Scotch Whisky liqueurs has had a dramatic impact on exports, according to a new report released today by the Scotch Whisky Association.
The report is based on data from HM Revenue & Customs, and shows global Scotch Whisky exports grew during 2019 by 4.4 percent to £4.91 billion in value ($6.34 billion USD), while exports by volume grew 2.4 percent to the equivalent of 1.31 billion 70cl bottles. While the U.S. held on to its position as the most valuable market by value with a 2.7% increase over 2018, the tariff led to a 25% drop in exports over the final three months of 2019 and a year-over-year annual decline of 7 percent. That drop helped India leapfrog over the U.S. to claim second place in exports by volume for the first time.
The Trump Administration is doubling down on its hard-line stance in the ongoing dispute with the European Union over aircraft subsidies that led to the whisky tariff, and could announce an increase in the tariff as early as next week. That has Scotch Whisky Association CEO Karen Betts concerned for the fate of Scotland's smaller distillers, estimating that the annual impact just from the current tariff could reach £100 million.
"Our smaller distillers tend only to produce single malts, and all of them will be producing brands that they will be selling into the U.S., niche interesting brands that you will see in many of your specialist whisky stores, and so it's really impactful for those companies," she said in an interview conducted before the release of the annual report.
The association is pressuring Prime Minister Boris Johnson's government to include a package of support for distillers in next month's budget, including a cut in excise duty. Betts says that would allow smaller distillers to re-invest in the British market, noting that Johnson pledged to conduct a complete review of the UK's alcohol tax scheme during the recent Parliamentary election campaign.  "It's something that would have been much harder to do when we were within the European Union,  so we're looking forward to that review, and looking forward hopefully to a system that is a little less quirky than the one we have now," she said, arguing that the current system puts whisky and other distilled spirits at a competitive disadvantage to beer, wine, and cider.
SWA analysts credit strong demand from consumers in the Asia-Pacific region and Africa for the the overall increase in exports. The Asia-Pacific region accounts for around 25% of Scotch Whisky exports by value, and posted a 9.8% gain to £1.24 billion over 2018 largely on strong gains in India and Japan. African exports gained 11.3% to £176 million, or a 4% share of the export market.
The largest regional export market remains the European Union (30%), where exports grew by 5.4% as importers stocked up ahead of planned Brexit deadlines in June and October anticipating a "hard exit" that could have caused shipping problems. France, which traditionally leads market rankings based on volume because of high demand for blended Scotch whiskies, actually showed declines in both volume (-7.9%) and value (-2.4%).
Additional data on the impact of the U.S. whisky tariff will be released Wednesday when the Distilled Spirits Council of the United States holds its annual economic briefing for reporters and analysts in New York City.
Links: Scotch Whisky Association
---
February 7, 2020 – The United States has long been one of the Scotch Whisky industry's most important markets, but the Trump Administration's decision to target single malt whiskies from Scotland last October in a 15-year-long trade dispute with the European Union threatens to derail years of investment.
The U.S. imposed a 25% tariff on imports of single malt whiskies from Scotland and Northern Ireland October 18, along with other select European exports. The move came after the U.S. won its case at the World Trade Organization accusing Great Britain and other European companies of providing illegal subsidies to Airbus, and was allowed to impose tariffs on more than $7 billion worth of European goods to compensate for damage to the American economy.
The end result could be significant damage to the Scotch Whisky industry on both sides of the Atlantic. While blended whiskies not subject to the tariff still make up the majority of Scotch Whisky exports to the U.S., the share of single malt exports has been growing each year and accounted for around 25% of the industry's exports to the U.S. in 2018.
Preliminary 2019 data will be released this coming week when the Distilled Spirits Council of the United States holds its annual economic briefing in New York City on Wednesday. However, Scotch Whisky Association CEO Karen Betts says the tariff has already had a significant impact based on data from October and November.
"The value of Scotch Whisky exports to the United States dropped 26% in October 2019 and 33% in November 2019 on the same period from the year before," she said in a telephone interview. "It's hard for us without looking at data over a period really to understand what the trends will be, but when we talk to the American spirits industry…now, American whiskey has a 29% drop in exports to the European Union since their tariffs came into effect (in June, 2018), so the figures we're seeing I don't think are very far off from what the ultimate impact might be, and we think we're looking at £100 million ($129.5 million USD) in lost exports to the U.S. over a year," Betts said.
Diageo, Pernod Ricard, and other major Scotch Whisky producers have been able to withstand the impact of the tariff, largely because their Scotch Whisky portfolios are balanced between single malts and blended whiskies. As a result, smaller distillers and independent bottlers have been hit the hardest, and some have been forced to work with their U.S. importers to absorb the cost of the tariff in order to keep retail prices at pre-tariff levels. Islay's Kilchoman Distillery and its U.S. importer, ImpEx Beverages, announced their plans to do so shortly after the imposition of the tariff. After our report on this issue during the February 2 episode of WhiskyCast, Glass Revolution Imports partner Raj Sabharwal tweeted new details on his company's partnership with the independent bottlers Murray McDavid and Blackadder.
Other small distillers have not been as fortunate. Speyside Distillery has a $131,000 shipment of its Spey single malt sitting at the distillery after it was cancelled by American importer Quest Brands. Quest founder Ed Kohl told WhiskyCast in an exclusive interview that he was forced to cancel the order after the regional distributors he works with started scaling back on single malt Scotch inventories.
"They're getting backed up from their retailers, the retailers are backing up and so are the restauranteurs…everybody's backing up on this stuff because they don't know what's going on and they don't know how long this thing's going to last," he said.
Speyside Distillers managing director Patricia Dillon is one of the many whisky industry executives reassessing their place in the American market because of the tariff. "When you're a small company like us, you don't have the biggest of margins, so if you have a 25 percent tariff…as a company, we'd have great difficulty absorbing that 25%, so long-term at the moment, we're just trying to reposition ourselves and see what we'd have to do, because at the moment it would be very difficult for us to absorb that 25 percent," she said.
Industry groups in both Scotland and the U.S. have been lobbying politicians to resolve their larger trade differences and end the whisky tariffs. Distilled Spirits Council CEO Chris Swonger led a joint delegation to meet with White House officials in mid-January to explain the economic hardships the tariffs have caused. In an interview, he said Trump Administration officials are well aware of those hardships, but are holding firm. "According to them, they're playing long and they believe for national security purposes and a whole variety of purposes that they have to take an aggressive approach and an aggressive posture, and one of the tools they have in their tool belt is tariffs," he said.
In fact, the Trump Administration is reaching for that tool belt once again. The Office of the U.S. Trade Representative has proposed to not only not remove the single malt whisky tariff, but potentially raise it to as high as 100 percent and apply it to more types of whiskies from throughout Europe. The latter proposal was originally floated last summer when the administration released a preliminary list of tariff targets in advance of the WTO Airbus ruling, but the final list was scaled back in the hopes that it would bring European Union officials back to negotiations over aircraft subsidies. The EU is waiting for a WTO ruling in a similar case against the U.S. over subsidies to Boeing, and has so far refused to negotiate.
A final decision on whether to expand the U.S. tariff could come at any point, and this week, Diageo emailed U.S. consumers in its "Friends of the Classic Malts" affinity group to urge them to speak out against the tariffs.
The email is part of an industry-wide "Toasts Not Tariffs" campaign led by Spirits United, a partnership between the Distilled Spirits Council and other industry groups that claims 17,000 supporters.
Importer Ed Kohl has nearly five decades of experience in the spirits business, and has seen prices rise and fall. He believes the industry can withstand the current tariff, but if the U.S. follows through on its threat, the industry could be damaged for years to come.
"Forget it, lights out…that's it, it's over…no way we'd be able to survive anything like that. Eventually at that point, even the big boys would have to raise prices," he said, noting that at a  whisky festival last weekend in Omaha, Nebraska, he saw consumers asking to taste rums and other spirits instead of whiskies because the tariff had raised whisky prices out of their range.
"This is very, very, very dangerous, because you're talking about changing consumer trends," Kohl said.
"Wow!"
Links: Scotch Whisky Association | Quest Brands | Speyside Distillers | Distilled Spirits Council | Spirits United
---
By Mark Gillespie
December 30, 2019 – The end of a year always brings with it reflections of the events that shaped the year. While the "year in review" piece is an annual rite for reporters, if one remembers that journalism is what's always been referred to as the "first draft of history," then it makes some sense to take a look back.
That said, here are my Top Five stories for the whisky world in 2019. There's no polling to determine this list – just my gut instincts based on the stories we focused most on at WhiskyCast during the year.
#1: The Politics of Whisky 
Given the number of stories we did on politics and whisky during 2019, this has to be the obvious choice. That's because the political events of 2019 (and the couple of years leading up to it), have the potential to derail years of consistent growth in whisky sales around the world fueled by consumer demand.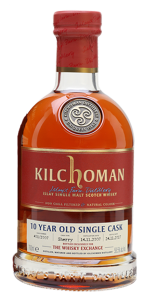 The impact of the Trump Administration's decision to impose a 25% tariff on imports of single malt whiskies from Scotland and Northern Ireland in mid-October really has yet to be determined. By that time, most importers had already received their shipments for the holidays. While Kilchoman and its U.S. importer Impex received much-deserved praise for announcing plans to absorb the cost of the tariff on future shipments, it's not clear how many other importers will be able to do the same when they start placing new orders after the holidays.
While most Irish Whiskey companies were able to breathe a sigh of relief in October after escaping the initial U.S. tariff, they rightly decided to keep a low profile in the media and not risk poking the bear. A wise move, considering that the ongoing aircraft subsidy battle between the U.S. and the European Union now has the Trump Administration proposing to not only raise the current tariff on whiskies to as high as 100 percent, but is reviving the threat to extend that tariff to all other whiskies from EU member nations. Industry groups will be lobbying both Washington and Brussels in January to ease the tensions that have made whisky collateral damage in the larger trade conflict between the two sides.
What could the potential long-term impact of the U.S. tariff have on whisky imports? We can use the EU's 25% tariff imposed on American whiskey imports in July of 2018 as an example. Between January and October of 2019, American whiskey exports to Europe fell by 28% compared to the same period in 2018 according to data provided by the Distilled Spirits Council.
Brown-Forman, the largest publicly-traded U.S. whiskey maker, has estimated the cost of the EU tariffs at $125 million annually – and that does not include the tariffs it's now paying to import the single malts from its three Scottish distilleries into the United States. While Brown-Forman, Beam Suntory, and other major U.S. whiskey makers have the ability to absorb some of those costs, the impact has been largely felt by smaller distillers and importers. They already faced retail pricing disadvantages against larger competitors because of higher production costs, and the EU tariff has either sharply affected or completely eliminated export sales by many smaller U.S. brands. 
Also on the political side…
Congress and the Trump Administration did agree at the last minute to extend for one year the federal excise tax break that primarily benefits small-scale distillers and the tax deduction for "capitalized interest" that allows distillers to deduct the interest they pay on loans secured by their maturing whisky inventory. However, that means the industry will have to spend another year lobbying in Washington to get those changes made permanent and remove the roadblock to long-term stability within the industry. 
#2: Mergers & Acquisitions
The largest deal of the year was Heaven Hill's purchase of Black Velvet Canadian Whisky from Constellation Brands in August. The deal was valued at $266 million, including the Black Velvet Distillery in Lethbrdge, Alberta. It is the first expansion outside the United States for the Shapira family, and gave the company control of one of the largest-selling Canadian Whisky brands.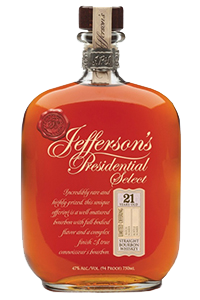 August also brought Pernod Ricard's $223 million acquisition of Castle Brands, which produces Jefferson's Bourbon, Knappogue Castle Irish Whiskey, and other spirits brands. Jefferson's was the key brand in the deal for Pernod Ricard, which made its third major acquisition of the year in the American Whiskey industry. Pernod Ricard CEO Alexandre Ricard's bets on continued growth in American Whiskey sales included the purchase of Louisville's Rabbit Hole Distilling and Firestone and Robertson Distilling in Fort Worth, Texas, with plans to market all three in the premium segment of the whisky market.
It remains to be seen where Knappogue Castle will fit into the company's long-term plans, since Pernod Ricard's Irish Distillers unit already dominates the premium segment of the Irish Whiskey market with Redbreast, Powers, and Midleton, while Jameson is the world's largest-selling Irish Whiskey brand. While there has been no indication that Knappogue Castle might be for sale, it would not be a surprise given the company's stated desire to focus on premium brands across its portfolio. 
Ricard's moves have so far helped fight back against criticism from activist shareholder Paul Singer's Elliott Management. In late 2018, the hedge fund bought a billion-dollar stake in Pernod Ricard and Elliott started making noises about shaking things up at the company. Ricard replaced some of his board members this year, and had already started making other internal changes to boost profit margins. So far, Singer appears to be going along. 
#3: China
Western whisky makers have bent over backwards trying to make inroads into the Chinese market for years. While whisky sales in China continue to grow by double-digit percentages on an annual basis, there are developments worth watching that could have a long-term impact. China's economy has started to slow down after years of rapid expansion, and it's not clear what the impact of the ongoing trade dispute with the United States might have on economic growth. 
In addition, Western whiskies will start to see more competition in the coming years from within China. In August, Pernod Ricard broke ground on China's first malt whisky distillery in Sichuan province. The $150 million dollar project is expected to start production in 2021, with plans to sell its whisky primarily in China's domestic market. Earlier this month, a Chinese energy firm announced plans to build a malt whisky distillery in Inner Mongolia with help from Scottish firms.
Baiju remains China's most popular distilled spirit, and a growing domestic whisky market could cut into export sales over time. 
#4: Continued Growth in American Single Malts
More than 200 distilleries are now either selling their own single malt whiskies or maturing them for future sale. This is one of the few areas of the American Whiskey market where major distillers have largely stayed on the sidelines, and that has given small-scale distillers a foothold to compete on their own terms.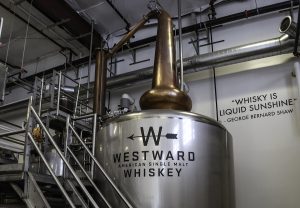 The one thing that could send this category into orbit would be an official definition of "Single Malt" in U.S. federal regulations. When the Treasury Department's Tax & Trade Bureau (TTB) unveiled its proposed re-write of the federal regulations governing whiskies at the end of last year, it did not include a "standard of identity" for single malts, and there hasn't been one since the regulations were first written in 1935. Instead, "single malts" are lumped in with "malt whisky" and its tolerance for a mash bill of just 51% malted barley along with the requirement for maturation in new charred oak barrels.

American Single Malt distillers have been lobbying the TTB to include a definition more closely aligned with Scotland's, which requires 100% malted barley and would allow for the use of used barrels as well as new ones. The Title 27 rewrite is in regulatory limbo right now following a public comment period earlier this year, and distillers are hoping that an American Single Malt category could be part of the final package of regulations. 
#5: Growth in "World Whiskies"
Let's end with a positive note.
We're still seeing growth in so-called "world whiskies," those that come from non-traditional whisky-producing nations – essentially everywhere other than Scotland, Ireland, the U.S, and Canada. Sales are still small, and basically amount to a rounding error when overall whisky sales worldwide are calculated, but there's plenty of anecdotal evidence to support this argument given the emails I receive regularly asking if I've "heard anything about such and such whisky and whether it's any good" or from emerging distillers asking me to taste and review their whiskies.
The growth of small-scale distilling has expanded the market for distilling equipment in recent years, and that's helped bring down some of the startup costs for a small-scale distillery. As the initial releases from some of those distilleries start to reach the market, we're seeing more and more good whiskies from places like Sweden, Germany, Italy, Israel, and Australia…just to name a few.
That can only be a good thing for the world of whisky…
Here's hoping that 2020 is a year with less political intrigue, economic stability, and of course…more good whiskies for all of us!
---
December 28, 2019 – Beam Suntory has agreed to pay the state of Kentucky more than $700,000 following the environmental damage from last July's warehouse fire in Woodford County. According to the Louisville Courier-Journal, the Kentucky Energy and Environment Cabinet negotiated a $600,000 fine with the company's Jim Beam Brands unit, with an additional $112,000 to reimburse the agency for its expenses from the fire.
On July 3, lightning struck a warehouse at Beam's maturation complex on the site of the former Old Crow Distillery on McCracken Road. That warehouse held an estimated 40-thousand barrels of whiskey, and collapsed in the resulting fire. The site is located on the banks of Glenns Creek, which flows into the Kentucky River and eventually into the Ohio River. State fish and wildlife investigators later found dead fish along 62 miles of all three waterways, with most of the impact in Glenns Creek and the Kentucky River.
After the fire, Beam launched a campaign to mitigate the environmental damage, including the use of equipment designed to increase the amount of oxygen in the waterways. When alcohol is spilled into a stream, it displaces the amount of oxygen available for fish to breathe. As a result, large-scale fish kills are common following whiskey warehouse accidents in which spilled alcohol reaches nearby streams.
Beam Suntory issued this statement Friday on the fines:
"While we were able to minimize impacts to the surrounding environment and wildlife — including by deploying aerators in nearby creeks and the Kentucky River, fire suppression and containment strategies to minimize runoff and ongoing water sampling and water field screening — we recognize the regrettable and unavoidable impacts of the incident and have been committed to doing what we can to restore the environment. That includes making payments to the state to compensate for time spent, resources utilized and costs to supplement the local fish population."
According to the Courier-Journal, the settlement also provides for future mitigation requirements if ethanol from the spill causes any environmental issues in the future.
Links: Beam Suntory | Kentucky Energy and Environment Cabinet
---
By Mark Gillespie
December 26, 2019 – Look at the "About" section of Al Young's Facebook profile. In the "work" category, you'll see only one entry.
Four Roses Bourbon.
For more than five decades, Al Young and Four Roses were synonymous. His death Christmas night at the age of 77 left his colleagues and friends in shock, and a void that will never be filled.
The distillery issued this statement.
"The Four Roses family is in mourning. Al Young was an integral part of Four Roses' legacy and history, and the sad and sudden news of his passing is shocking for all of us. Al was truly one of a kind and we sorely miss him. Al embodied the spirit of Bourbon. He was a friend to all, always there with a story and ready for a good laugh together. We offer our deepest condolences to Al's entire family. Funeral arrangements will be forthcoming."
At the time Al Young joined Seagram's in 1967, he was working in public relations at Louisville's Actors Theatre company and about to marry his wife Gretchen. "They hired me, and I said well, that's a good thing because I need a week off to get married and go on a honeymoon…and they said, well, yeah…so I figured this is a pretty good place," he said in a 2018 WhiskyCast interview. He started out in the old Seagram's sensory lab on Seventh Street in Louisville as the lab assistant in charge of setting up samples for the nosing and blending team. "Jim Rutledge says he gave me my first tour at the Seventh Street plant, and quite frankly, I was so happy to have a job, I just really didn't remember it," he said with his trademark laugh.
They eventually wound up in Lawrenceburg at the Four Roses Distillery – Jim as the Master Distiller and Al as the distillery manager, leading the team that returned Four Roses to prominence after decades of decline under Seagram's ownership. Together, they traveled the country urging consumers to try their Bourbon – Jim explaining how it was made, and Al – with his ever-present grin – sharing the stories of Four Roses' history.
In 2007, Al gave up his manager's role at the distillery after 17 years to become the Senior Brand Ambassador for Four Roses, while also serving as the official historian and archivist for the distillery. In 2010, he literally wrote the book on the history of Four Roses. "Four Roses: The Return of a Whiskey Legend" covered not only the brand's rise to prominence in its pre-Prohibition days, but its decline under decades of Seagram's ownership as the Bronfman family switched Four Roses from a classic Bourbon into a cheap "bottom-shelf" blended whiskey – at least in the U.S. market. The book is now in its third edition.
A year later, he was inducted into the Kentucky Bourbon Hall of Fame as a member of the Class of 2011. Kentucky Distillers Association president Eric Gregory mourned Young's death while remembering his life. "Al was an ambassador for Kentucky Bourbon long before the job was even invented," Gregory said in a statement Thursday morning. "The thing I'll remember most is that Al was always smiling. Always. You just knew he loved his job, his family and his life. We were lucky to share in his spirit. Al was one of our industry's truest champions, and he will be missed by all." The KDA also inducted Young into its Order of the Writ as part of the inaugural class in 2019.
In 2017, the distillery celebrated his 50th anniversary with the release of a limited-edition small batch Bourbon named for him. In addition to using some of the whiskey distilled during his tenure as distillery manager, that bottling also revived the 1967 vintage bottle design and label that he had preserved in the Four Roses archive.
At the end of our 2018 interview, I asked Al what he wanted to be most remembered for when historians update the Four Roses story in the future.
"If they remember me for anything, it may be to be a steward of the brand, working to preserve the integrity and the history of Four Roses, and if that spills over 50 years from now with all the things we've collected for years and years and all of the things we've added to that collection, and the book, and all that sort of thing…" He paused.
"My God, that's enough!"
Please join us in expressing our condolences to Al's wife Gretchen and their entire family, along with his colleagues and friends at Four Roses and the whiskey industry.
Links: Four Roses
---