Each week, we bring you the latest whisky news on WhiskyCast, but a lot can happen during the week. Now, you can keep up with whisky news as it happens here on WhiskyCast.com!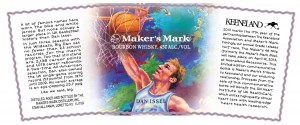 Maker's Mark has not officially announced the honoree for the 2013 "Keeneland Bottle", which is released each spring around the running of the Maker's 46 Mile (formerly known as the Maker's Mark Mile) thoroughbred race at Keeneland in Lexington, Kentucky. However, if you had placed a bet on former University of Kentucky and ABA/NBA star Dan Issel, you'd be collecting on that ticket.
WhiskyCast has tracked down the label design for the 2013 Keeneland bottle featuring Issel, who was named to the Naismith Memorial Basketball Hall of Fame in 1993 and held UK's single-game scoring record for 39 years.
Sales of the annual Keeneland bottle benefit the Gill Heart Institute of UK HealthCare. The Keeneland bottle traditionally goes on sale around April 1 at retailers in Kentucky, Southern Indiana, and Southern Ohio, with a bottle signing at Keeneland on the morning of the Maker's 46 Mile. This year's race is scheduled for April 12.
---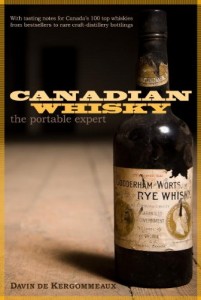 Davin de Kergommeaux's 2012 book Canadian Whisky took home a Bronze Medal in the 2013 Gourmand World Book Awards.
The winners were announced at the Paris Cookbook Fair this past weekend. Canadian Whisky  was one of five finalists in the category for Best Spirits Book after taking top honors in regional judging. Steffo's Spiritbibel  by Swedish authors Steffo Tornquist and Helen Pe won the Gold Medal, while Sake  by Germany's Rainer Schillings and Ansgar Pudenz won the Silver Medal.
"Canadian Whisky" has also been shortlisted as a finalist for Best Wine, Beer, or Spirits Book of 2012 by the International Association of Culinary Professionals.
Davin is a member of the Malt Maniacs, as well as the producer of the Canadian Whisky web site, and is acknowledged as one of the leading experts on Canadian whiskies.
---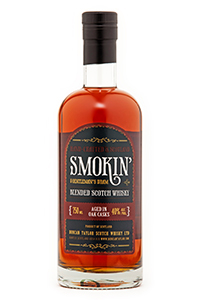 The "Smokin" in the headline isn't an adjective, but the actual name for the new Blended Scotch whisky from Duncan Taylor.
In an email to customers on Monday (February 25), the Huntly-based independent bottler described its new whisky as a "gentleman's dram", balancing "robust peat smoke flavours and smooth notes of toffee and vanilla".
Regional availability and pricing for Smokin' have not been announced.
---
Tuthilltown Distillery in Gardiner, New York is back to full production after a fire last September caused extensive damage to the stillroom.
"We moved all of our stills downstairs and refurbished them on-site ourselves, so we took apart every single piece of the stills we could, cleaned it, scrubbed it, put them back together, and built out a fully-ventilated room that circulates six times an hour, built a 5-hour fire wall, and as far as I know, probably about the safest craft distillery in the country", Gable Erenzo of Tuthilltown said in an interview this weekend.
Read more »
---
February 24, 2013 – Louisville Distilling Company plans to release Angel's Envy Rye in June, joining the Angel's Envy Bourbon in the company's core range.
While the Bourbon is finished in Port Wine casks, Lincoln Henderson decided to give the Rye a touch of the islands.
"We considered finishing a spirit in rum casks for some time and ultimately felt that the spiciness of a well-rounded Rye provided the best pairing," said Lincoln Henderson, Master Distiller, Angel's Envy.  "We sourced and sampled more than 100 different rums, before unanimously choosing one with extraordinary richness that perfectly marries with our rye whiskey."
Angel's Envy Rye will be bottled at 50% ABV, and will initially be available in California, Florida, Illinois, Kentucky, Massachusetts, New Jersey, New York, Oregon, Pennsylvania, Tennessee and Texas.
Links: Angel's Envy
---
First, Highland Park launched a series of single malts honoring Orkney legends like Earl Haakon. Then came the Valhalla Collection, starting with Thor and the long-rumored Loki that may be announced in the next several weeks. Now, the distillery is starting a new Warrior Series for the travel retail market.
The first three malts in the series will be available in European travel retail at first, with a wider release later in the year. The malts are named Svein, Einar, and Harald, and will be priced between 40 Euros (Svein) and 75 Euros (Harald) per bottle., and according to Highland Park's Gerry Tosh, play on the Nordic heritage for Scotland, and particularly Orkney, where the first Vikings landed on their way to invading Scotland.
The remaining three expressions in the Warrior Series will be released this summer.
---
According to The Scotsman, the family-owned Loch Lomond Distillery has been put up for sale by owner Sandy Bulloch.
The paper's sources indicate Bulloch has been working with HSBC to find a buyer for the company, which also owns the Glen Scotia Distillery in Campbeltown and the Glen Catrine bottling plant. The report indicates a buyer may already be in place and looking to bring on board additional investors.
Loch Lomond did not respond to requests for comment on the report. The Bulloch family bought the Loch Lomond malt distillery in 1985 and established a grain distillery at the site in 1993. It reopened Glen Scotia in 1999.
---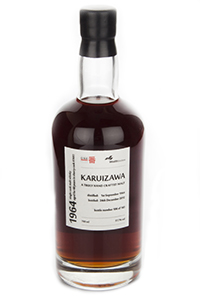 The oldest known whisky from the now-closed Karuizawa Distillery in Japan has been bottled exclusively for customers of a Polish wealth management firm. Number One Drinks Company acquired the final casks of Karuizawa in 2011, and Cask #3603 was matured for more than 48 years before it was bottled at Chichibu on December 24, 2012. It is said to be one of the few remaining casks of Karuizawa from the 1960's, and was bottled at 57.7% ABV.
Wealth Solutions has acquired all 143 bottles of the 1964 Karuizawa Limited Edition for its clients. It's the second cask the Warsaw-based firm has acquired for its clients as potential investments, following the acquisition of a 58-year-old Glenfarclas cask in 2012.
For my tasting notes on this whisky, please click here.
---
Diageo's Classic Malts range will be adding a new Talisker expression in early 2013, with plans to add more new Taliskers later this year. Talisker Storm will be available in selected European markets, and while it will be bottled at the distillery's traditional strength of 45.8% ABV, will not carry an age statement.
Read more »
---
After a week of controversy surrounding plans to lower the bottling strength (ABV) of its flagship bourbon, Maker's Mark has reversed the decision. In an email to Maker's Mark Ambassadors members on Sunday, February 17, Maker's Mark Chief Operating Officer Rob Samuels and Chairman Emeritus Bill Samuels Jr. apologized to the brand's fans:
Read more »
---